This post was written by Chloe Isaacs, 2019 Mono Lake Intern.
Nature and art go hand-in-hand here at the Mono Lake Committee and one of the best ways to make use of this is through a field seminar, which the Committee hosts throughout the year.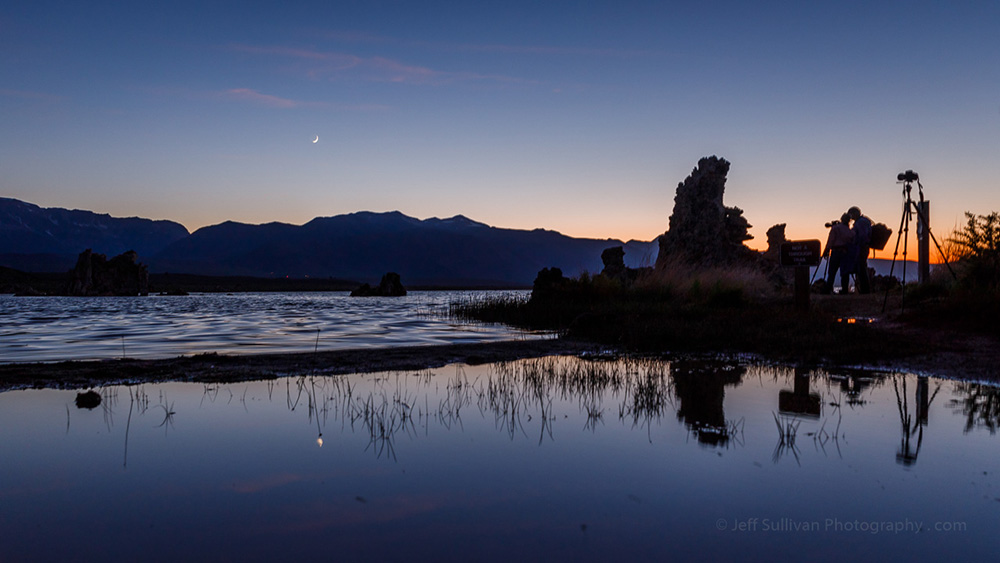 In early August the Mono Basin Landscapes & Milky Way Photography field seminar took place, led by accomplished nature photographer Jeff Sullivan. It was timed to take advantage of the waxing crescent moon and allow for extraordinary astrophotography that highlighted both the shining moon and abundant stars that are visible throughout the Mono Basin.
Mono Lake is known to be a beautiful area where you can take amazing photographs at any time of day. But it particularly shows off at nighttime, due mainly to the small amount of light pollution in the area. The Milky Way galaxy is easily visible to the naked eye, as are the many stars scattered about, and the occasional shooting star zipping by. Being on the shore of Mono Lake in the evening turns the experience otherworldly as the golden sunset light slips over the tufa, the moon rises, and the stars shine more brightly with every passing minute.
As a Committee staff member, I was given the wonderful opportunity to attend a field seminar and I am so grateful I was able to attend this one—the photography advice I received from both Jeff and his partner, Lori, was incredibly valuable. Field Seminars are a way to not only learn new things and have new experiences, but also to connect with other people who have the same interests you do. This seminar was no exception! Every single person who participated was excited to be there and happy to learn from each other. During the time I attended the seminar, we explored areas of the Mono Basin and beyond. I now have a few new places to add to my repertoire of choice photography spots.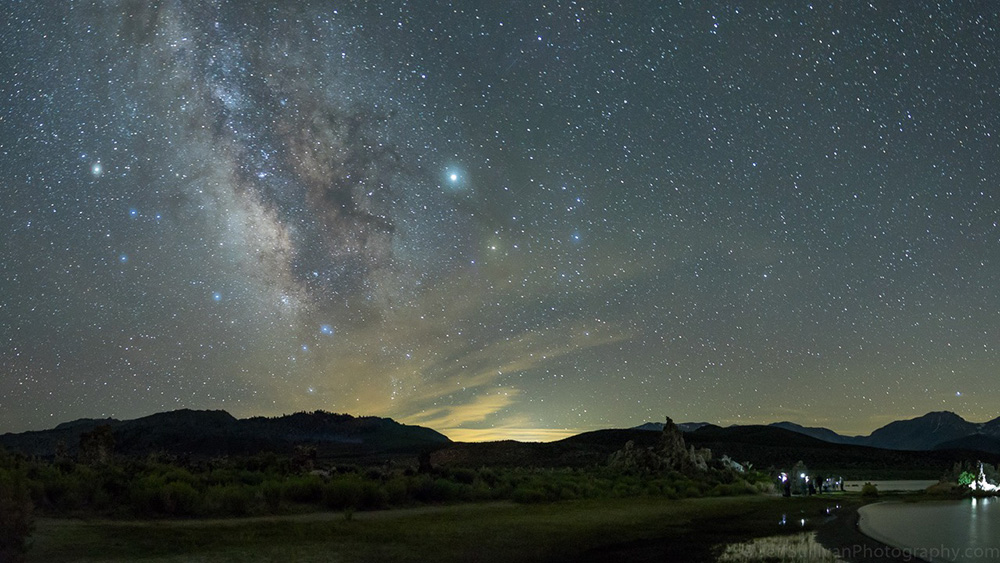 Another seminar with Jeff is coming up November 8–10 this year: Mono Basin Landscapes & Moon Photography. If you weren't able to attend his August seminar, why not try to attend the upcoming November one? It is guaranteed to allow you to improve your photography skills, make new friends, and explore the Mono Basin through the lens of your camera. There are over a dozen more field seminars scheduled this year and we would love to see you here at Mono Lake. Take this chance to learn something new, whether it is tree identification, watercolor painting, or even the history of the Los Angeles Aqueduct!
To see a list of our upcoming field seminars, click here.