Member registration rescheduled to February 17
Due to a scheduled power outage in Lee Vining on February 15, Mono Basin Field Seminar registration has been rescheduled. Registration will now begin for Mono Lake Committee members on Thursday, February 17, 2022 at 9:00am. If you are not a Committee member, but you wish to register in February, you may join the Committee and sign up for the seminar(s) of your choice at the same time on February 17.
We have planned an exciting slate of seminars for this coming summer and fall, ranging from one to four days in length. Along with our usual variety of natural history topics, we're pleased to be bringing back art and photography seminars this year—there's truly something for everyone. You can view the complete list of all the 2022 Field Seminars here.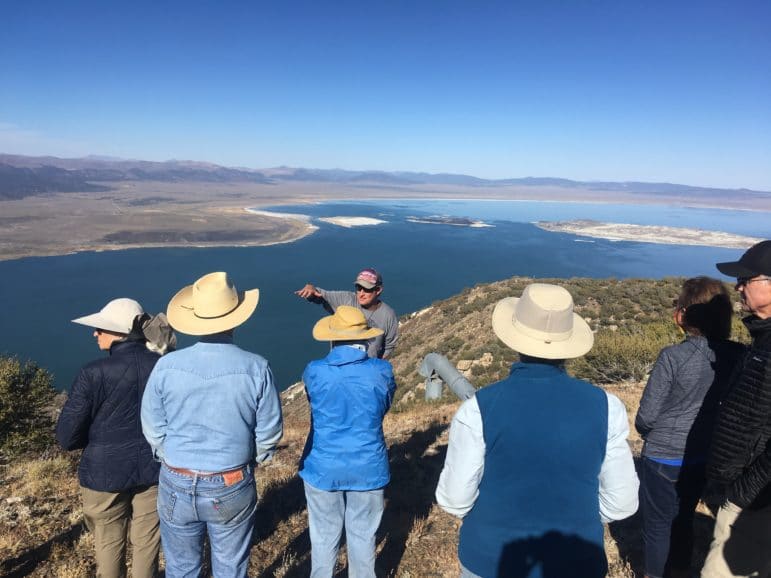 New policies for 2022
Please be sure to take a look at our Covid-19 requirements, which are in place to ensure that everyone involved with the Field Seminars can participate safely. All participants and instructors must be fully vaccinated and boosted. Proof of vaccination will be required after you register for a seminar. If we don't receive your proof of vaccination by March 15, 2022, your registration will be canceled. Additionally, make sure you are familiar with our cancellation and refund policy before registering.
Due to overwhelming demand, Geology of the Mono Basin will be filled through a lottery system this year—learn more here about how the lottery works.
Questions?
Please don't hesitate to contact us if you have questions. You can reach us by email or call us at (760) 647-6595.
P.S. Can't wait until summer? Sign up for a virtual seminar now! They're taking place through early April.
Top photo by Elin Ljung.