This post was written by Terry McLaughlin, 2012 Outdoor Experiences Lead Instructor, 2014 & 2015 Interim Information Center & Bookstore Manager, and 2015–2017 Membership Assistant.
Artist L. Wren Walraven's popular Mono Lake Committee gallery show will end in a couple of weeks, and so all original artwork hanging on the gallery walls is now on sale, 20% off, until August 17, 2015.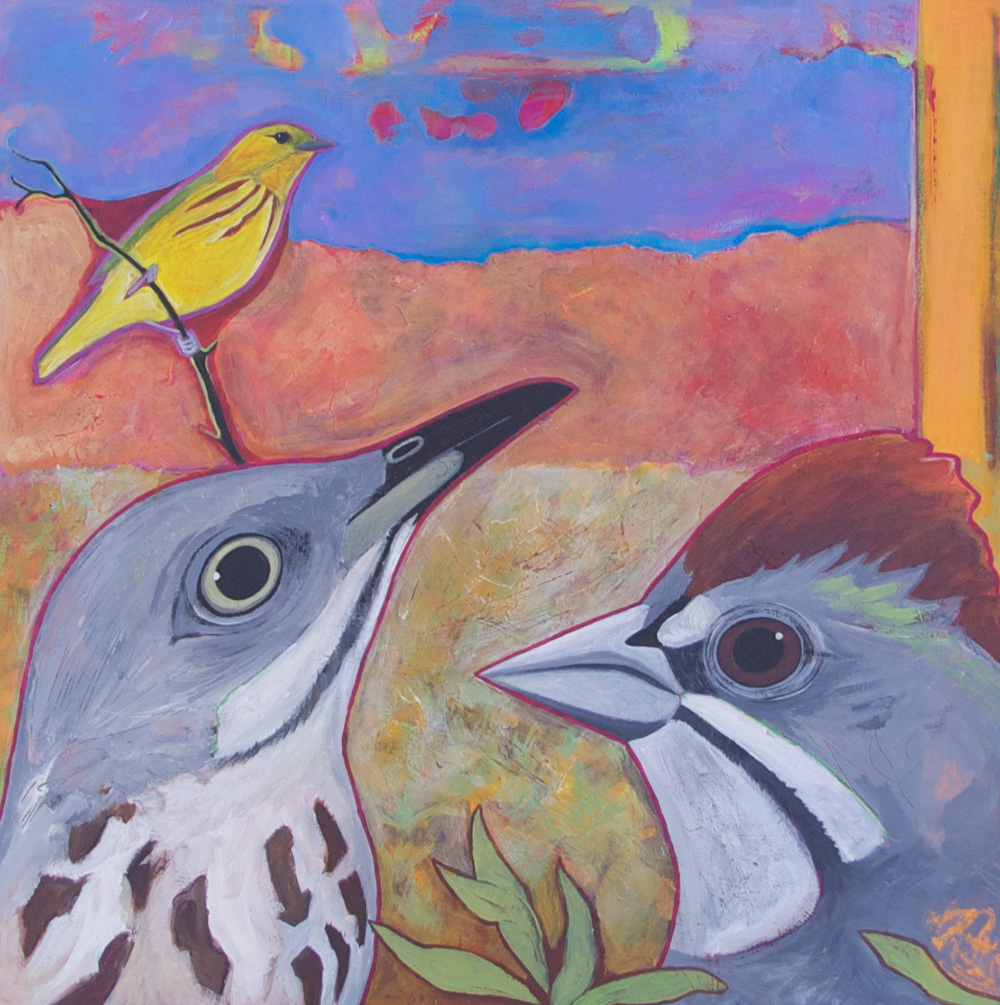 Walraven's colorful, playful style appeals to a variety of tastes and decors. Her artwork takes a fresh look at familiar wildlife and avian friends.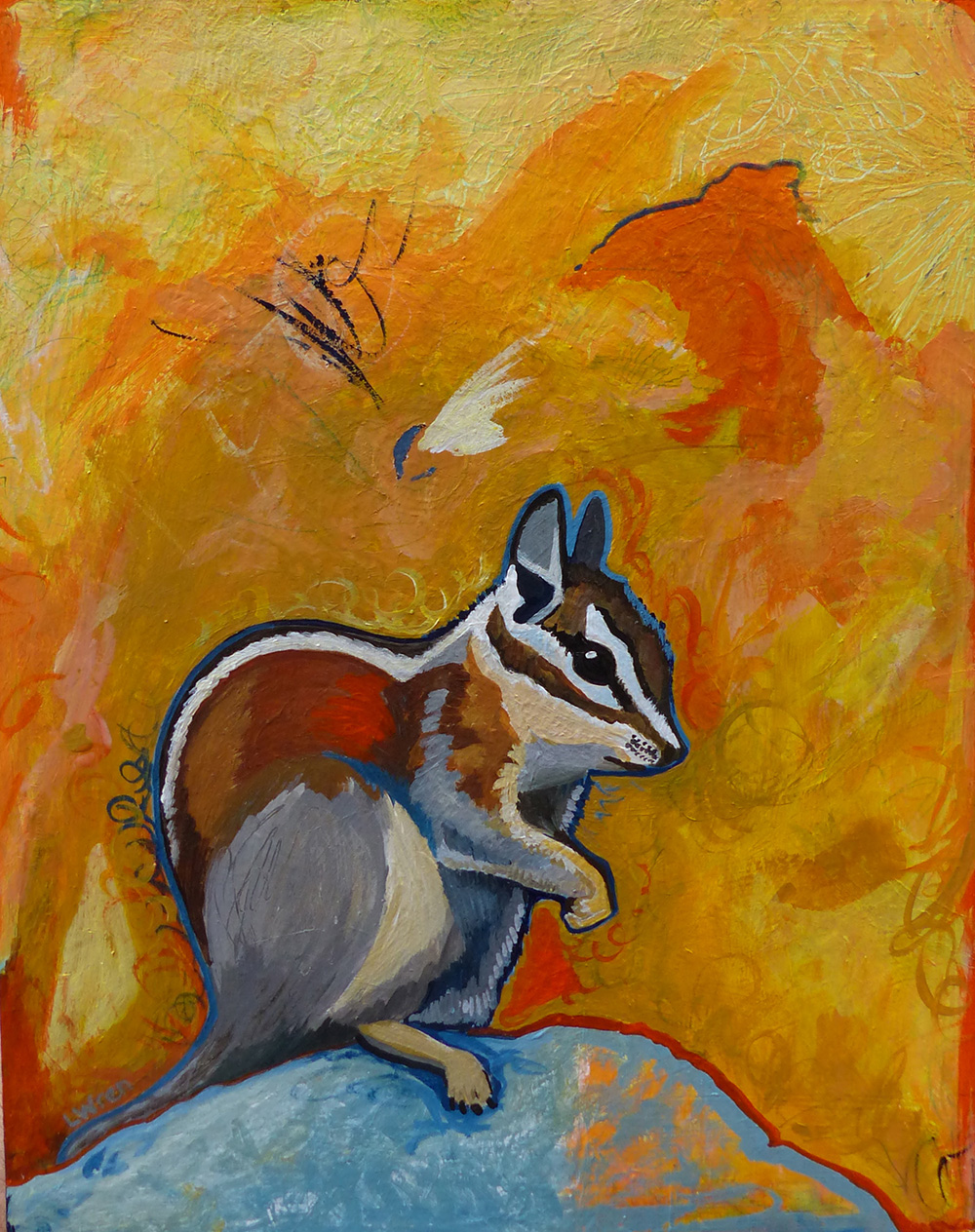 Make sure to stop by the Mono Lake Committee Information Center & Bookstore to pick up some special artwork today!