It snowed yesterday for the first time this season!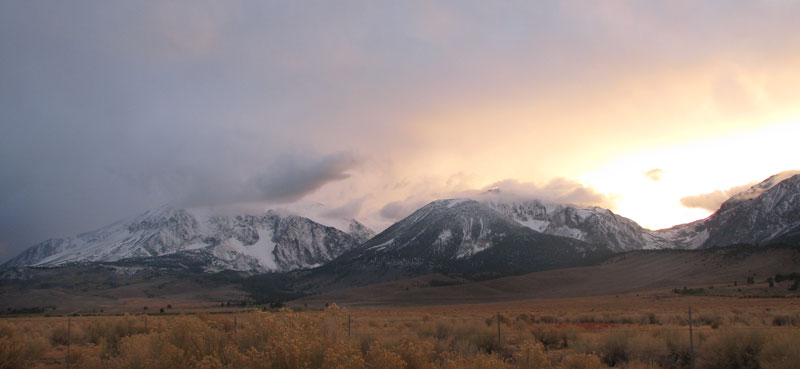 After so little snow last winter … after a paltry runoff season last spring … after looking at brown mountains all summer … this healthy dusting on the peaks is a beautiful relief. The sun is already peeking out of the clouds again, and this weekend's forecast looks warmer, but do your snow dances—may we get feet and feet of snow this coming winter.
As always, snow to the Sierra closes mountain passes and changes driving conditions—Tioga Pass closed last night but is currently open again. Always check the Caltrans website or call 1-800-GAS-ROAD before you travel.