This post was written by Max Henkels, 2013 Mono Lake Intern.
Ever wanted to get a first-hand look at a recently active volcano? Located just eight miles from Lee Vining off of Highway 120 East, Panum Crater is the youngest of the Mono Craters, having formed around 600 years ago.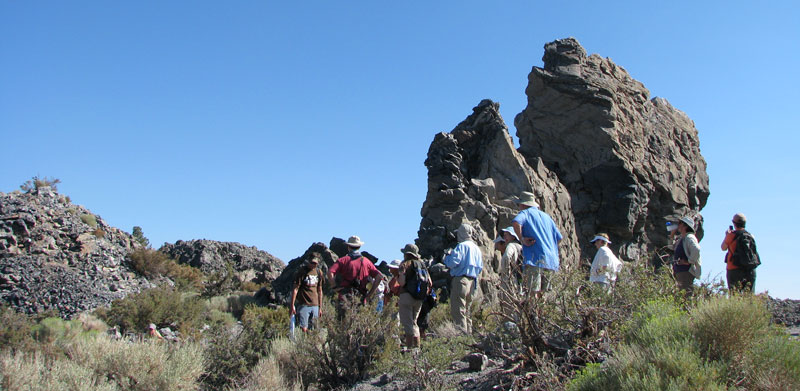 Free, hour-long tours at Panum Crater are a fun way to learn about the geology of the basin and provide a spectacular view of Mono Lake. Beginning this weekend and continuing through Labor Day, Panum Crater tours will be held on Friday, Saturday, and Sunday mornings at 10:00am. Don't forget to bring sunscreen, water, and a snack.
To get to Panum Crater from Lee Vining, take Highway 395 south for five miles until turning onto Highway 120 East (like you're going to South Tufa). Continue on Highway 120 for three miles until you see a dirt road with a small brown sign—turn left on that road. The tours will start at the parking lot, which is located just 0.9 miles down the road.
If you;re curious about the tours or the volunteers who lead them, please read Lynette's excellent post from last summer.