On Thursday, June 16, 2022 from 8:30am–12:30pm at the Mono Basin Scenic Area Visitor Center there will be a series of presentations about some of the cutting-edge geobiology research being conducted at Mono Lake by the International Geobiology Course. There will be presentations on microbes, carbon and nitrogen cycling, methane mixing, and arsenic in Mono Lake by experts and researchers from the California Institute of Technology, University of Georgia, US Geological Survey, and Lawrence Livermore Laboratory. See the flyer for the full lineup here. The symposium is free and open to everyone.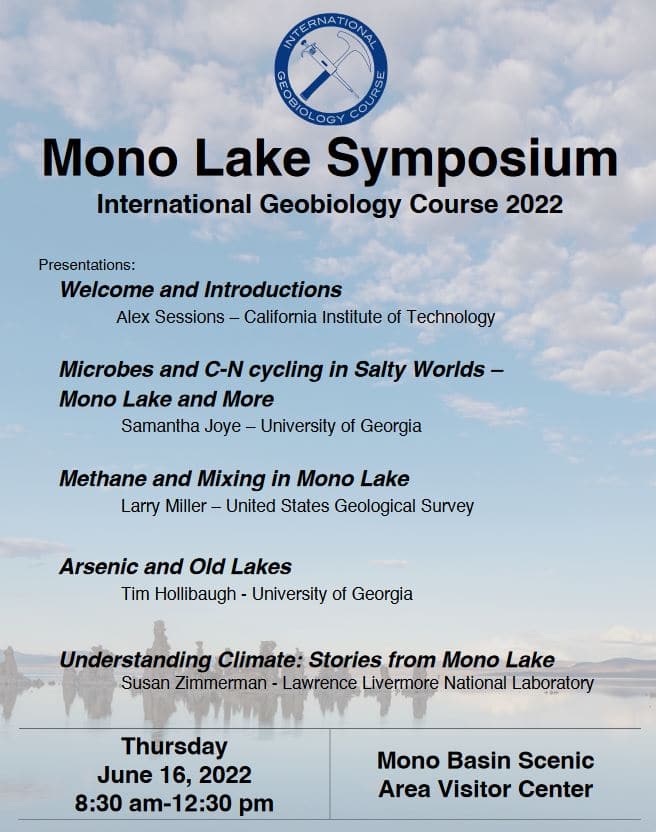 The International Geobiology Course is an intensive, multidisciplinary course exploring the coevolution of the Earth and its biosphere, with an emphasis on how microbial processes affect the environment. The Mono Lake Committee has provided research support in the form of the Mono Basin Field Station research boat and other logistical support to this program.
Top photo by Nora Livingston.