This year for #GivingTuesday (November 28) we are fundraising for Eared Grebe surveys at Mono Lake!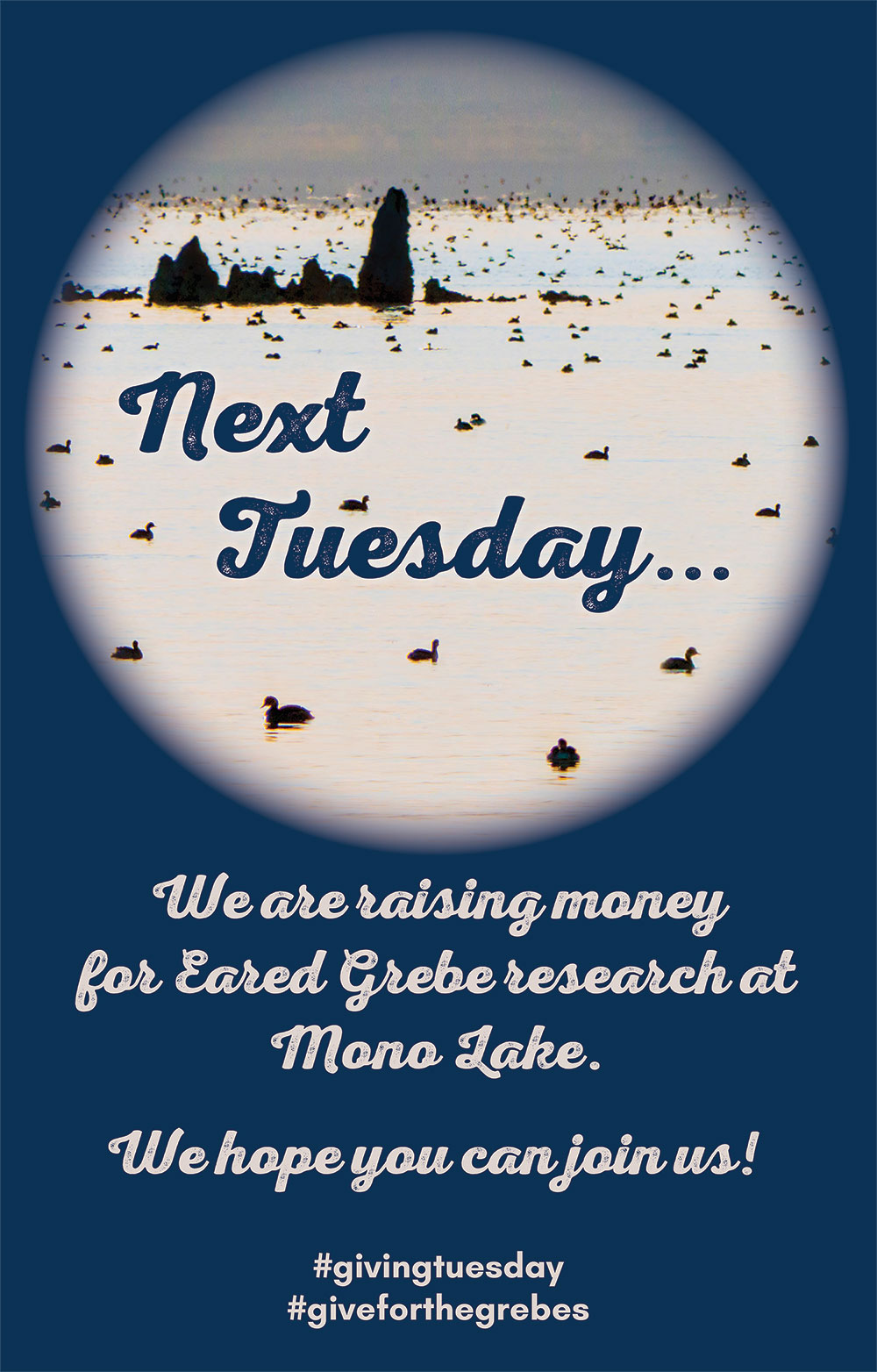 First: There is a donation match! All donations made on Giving Tuesday through Facebook will be matched, thanks to Facebook's charitable giving program. (And they're not charging fees either.) Click here on Tuesday to #GivefortheGrebes via Facebook!
Then: Mark your calendar to catch our Facebook Live event at 12:30pm On Tuesday, November 28 down at the lake with Geoff, Robbie, and Maureen talking about Eared Grebe research and answering your questions. Tune in … we'll be there rain or shine (or wind).
And: Be sure to check our Instagram, Facebook, and Twitter feeds for fun grebe facts and photos that will make you feel good about donating to this important program.
Just can't wait until Tuesday? #GivetotheGrebes here to protect these amazing birds now. (If you donate before Tuesday, it still counts!)
Read Robbie's recent Newsletter article, "The million-grebe question," here, and see more about Eared Grebe research here on the Mono Basin Clearinghouse.