In October the very busy folks at Sierra Solar installed new solar panels on the Mono Basin Outdoor Education Center (OEC) roof. The photovoltaic system is the first step in the energy and water efficiency development of the OEC site, demonstrating the connection of energy and water and the increasing value and need to minimize our carbon and water footprint.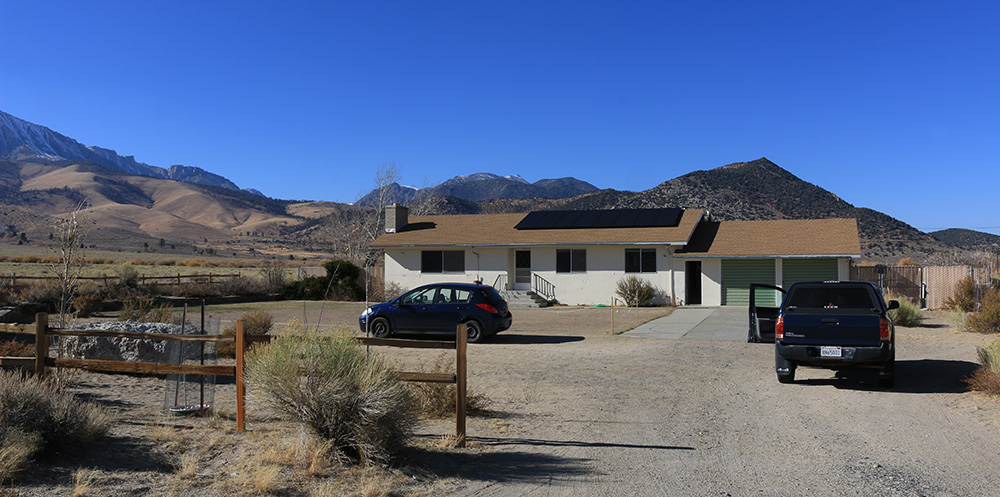 Thanks to a bequest by the Ward Family, the new solar panels will offset approximately 80–100% of all electrical use at the site. Because the Mono Basin Outdoor Education Center is on a long-term lease from the Los Angeles Department of Water & Power, the utility had to approve the install, and at the time of this writing we are waiting for the panels to be officially "turned on" to begin feeding power back into the grid.
Beginning next year students will be able to monitor their weekly use and see how their groups compare with past and future group use. In the near future we will see additional improvements related to energy, water, and landscape use and efficiency, but for now, the OEC has joined a growing list of roof-top solar sites in the Eastern Sierra that are decreasing our local dependence on our fossil-fuel driven grid. The panels also mirror Mayor Eric Garcetti and the City of Los Angeles' efforts to invest in solar and reduce pollution. Since most of the students who participate in OEC programs are from Los Angeles, making sure that efficiency solutions are implemented at both ends of the Los Angeles Aqueduct is what it's all about.