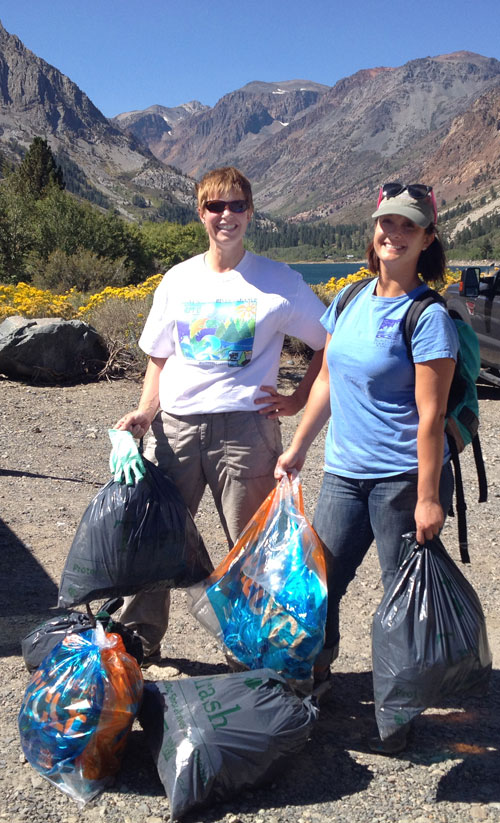 This post was written by Erica Tucker, 2012 Birding Intern.
The sole of a shoe, a child's rubber ball, and a bait container printed with the phrase "please do not litter"—what do these items have in common?
All were found and picked up by sharp-eyed Mono Lake enthusiasts during the Great Sierra River Cleanup, held on September 15. This was the fourth annual cleanup, held in partnership with the California Coastal Cleanup Day. All together, all across the Sierra Nevada, 2,779 volunteers removed 35,041 pounds of trash and 54,950 pounds of recyclables from 173 river miles!
Rose Catron, Lynette Villagomez, and Erica Tucker spent an enjoyable three hours on the shores of Lundy Lake collecting trash and recycling. There was plenty of fishing line tangled on aspen trees and pine cones, and the expected assortment of snack wrappers and cigarette butts. Fifteen pounds of trash got away from folks enjoying the lake, and eight pounds of recyclable bottles and cans. It was rewarding to clean up the beach while the lake level is low, and hopefully humans and wildlife alike can more safely enjoy the trees, rocks, and water!