The unpaved road connecting Highway 270 to Bodie State Historic Park will be closed to the public from 6:00am to 6:00pm from Monday, August 1 through Friday, August 8 as State Parks staff conduct much needed road repairs.
The park will not be accessible from Highway 270 during these times. In order to access the park, visitors are asked to use Highway 167 East and Cottonwood Canyon Road North, which is unpaved but graded. The park will remain open to the public throughout this process.
For the best directions please, stop by the Mono Lake Committee Information Center & Bookstore (open 9:00am to 7:00pm every day) or the Mono Basin Scenic Area Visitor Center (open Thursday through Monday, 8:30am to 4:30pm) before you head to Bodie this week.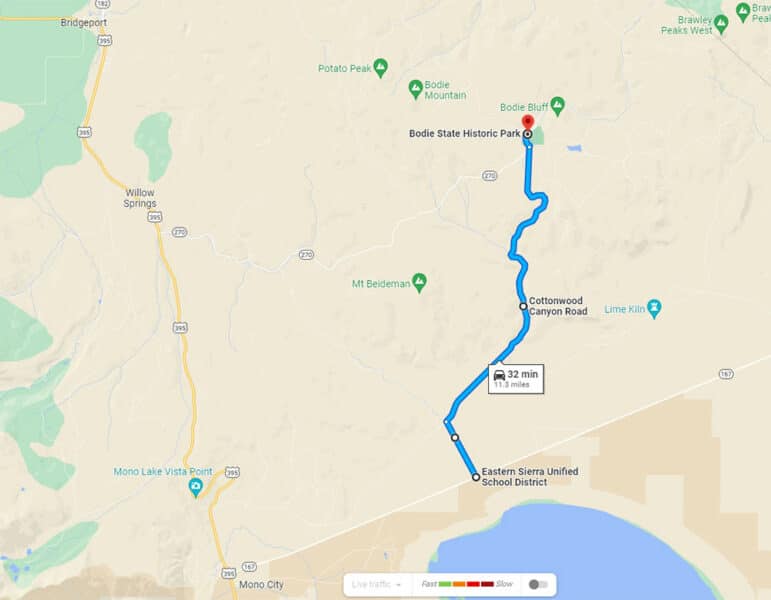 Top photo by Elin Ljung.