This post was written by Erv Nichols, Birding Intern in 2014, 2015, & 2016.
I love Mono Lake…. That being said, let me tell some reasons why.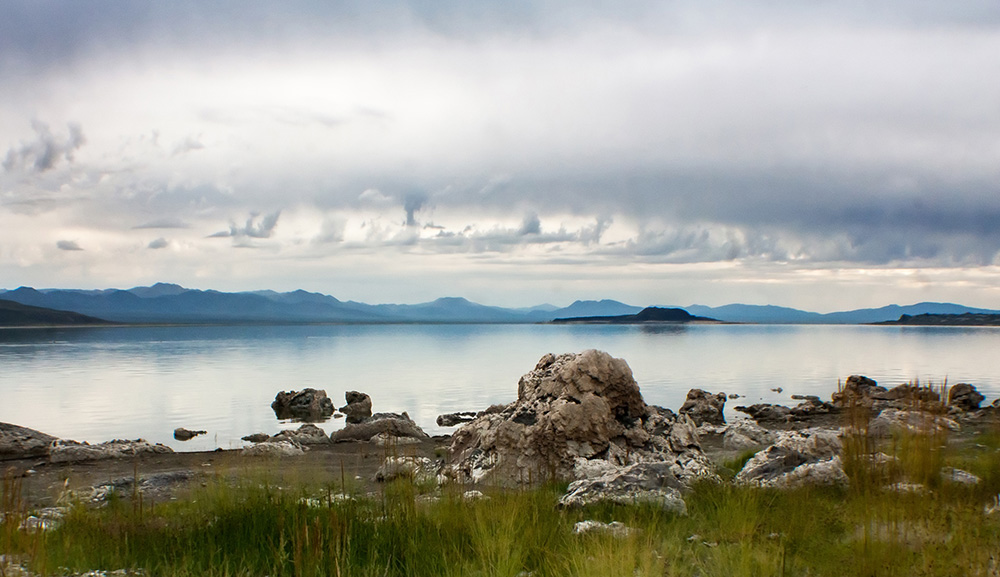 Mono Lake is beautiful. It has the beauty of wisdom only learned through age and hardship with the scars and wrinkles that serve as medals to that. And this is never more evident than on a stormy, cloud-filled, grey morning. On these mornings, dreary to most, I can be found in the early hours wandering the shores from Castle Tufa to Old Marina with just thousands of birds for company. Or maybe along an old shoreline high above the present lake where Native Americans long ago left their mark in the form of rock petroglyphs.
Since coming here two years ago with my partner and working for the Mono Lake Committee, I have made it my duty and passion to record these moments as best I can. Usually with my camera at hand, but sometimes just in my mind's eye hoping Mono will reveal some of her ancient wisdom to me. Maybe before I leave here I will learn more of her secrets.
I hope so.