After four years of drought, this year Mono Lake dropped below 6380 feet of elevation for the first time since July 1996, two years after the landmark State Water Board Decision in 1994. Because Mono Lake passed this critical threshold, water diversions to Los Angeles were reduced by nearly 70%, from 16,000 acre-feet to 4,500 acre-feet. Many visitors this summer have wisely asked how Los Angeles is able to compensate for such a reduction in water from the Mono Basin.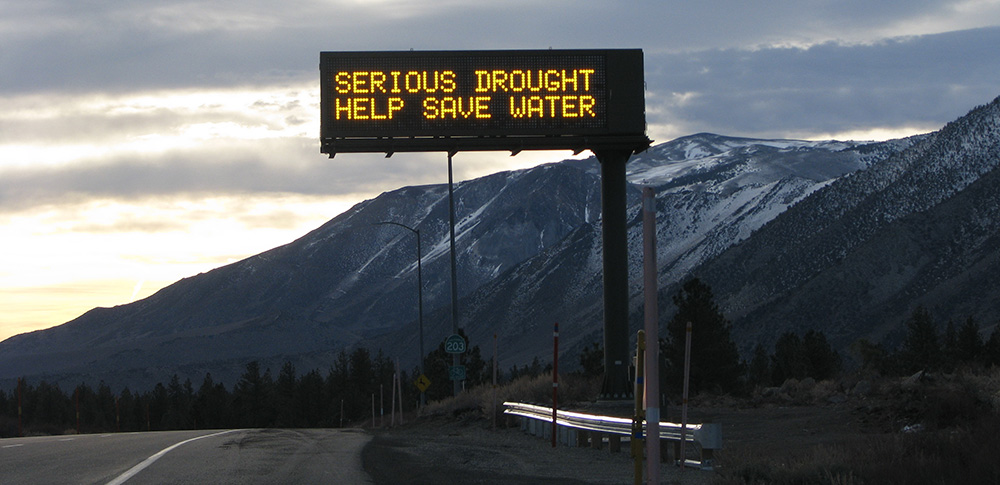 As an environmental non-profit, part of our mission is to promote cooperative water solutions without transferring the problem to other regions. The Mono Lake Committee has worked extensively with the city of Los Angeles over the years to ensure that other fragile water sources would not be tapped to make up for reductions in water exports. For example, the Committee worked with Los Angeles to replace over one-million toilets with low-flow toilets, saving 8 billion gallons of water annually (over 24,000 acre-feet).
Working from a conservation- and education-oriented mindset can make a real impact and Los Angeles has demonstrated this by becoming a nationwide leader in water conservation. Today LA uses less water than it did 40 years ago, despite a 25% growth in population. The city also has been working more on water recycling, stormwater recapture, and providing incentives for residents to transition away from grassy lawns toward more drought-tolerant landscaping.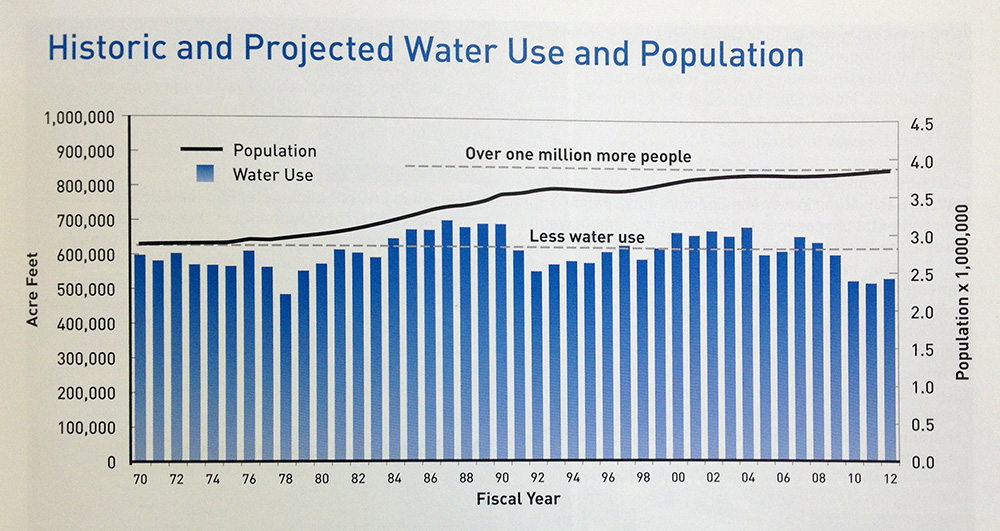 As the state continues to grow in population and future precipitation levels are uncertain, California will have to innovate new solutions for a secure water future. A fascinating new series from Southern California Public Radio (KPCC) explores the "Future of Water"—what California water use may look like in 25 years. One article, titled "A trip to the water-wise California city of 2040," highlights some intriguing concept houses. Many of the ideas involve collecting rainwater—something that will be increasingly important for Californians to harvest, especially with Los Angeles seeking to source half of its water locally by 2040.
They also predict another important water-saving method will gain popularity—greywater systems. If you have visited our Information Center & Bookstore here in Lee Vining, you may have noticed we have a greywater system in our restroom which drains water from the sink to the roots of the aspen trees outside. In the future, these greywater systems may become the new normal as Californians try to stretch their water farther. Moreover, in the future household appliances will be increasingly water efficient, from faucets to dishwashers.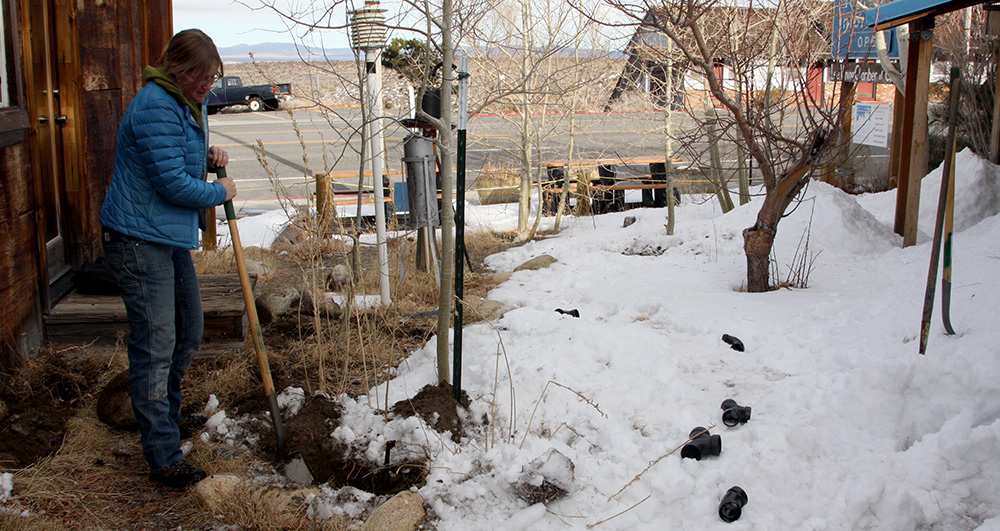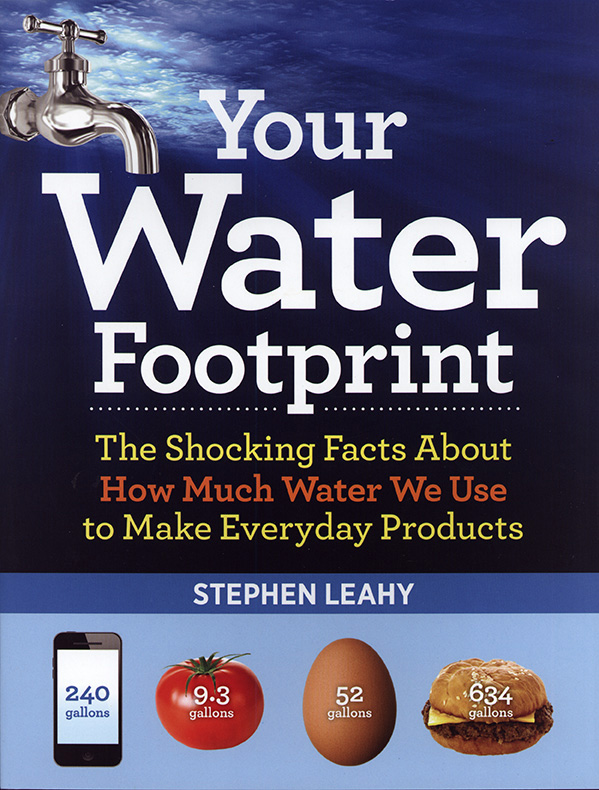 Though this series talks much about California's future relationship with water, there is a lot you can do now to reduce your water footprint. First, check your home for water leaks—nearly 10% of urban water is wasted due to leaks. In the book Your Water Footprint, author Stephen Leahy notes that if a leaky faucet is dripping one drop per second, 2,700 gallons will be wasted over the course of the year. Additionally, be sure to only water your lawn as necessary and, if possible, convert your lawn to native plants that require less water. Taking shorter showers can also have significant impacts on your water use. Reducing your shower time by just one to two minutes can save hundreds of gallons per month.
If you would like to learn about more ways to conserve water, you can purchase the book Your Water Footprint at our Information Center and Bookstore or from our online store. You can also check out our water conservation page on the Mono Lake website with much more information about saving this precious resource.