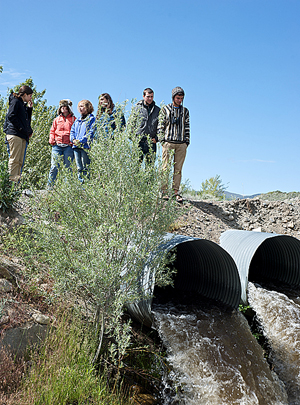 Earlier this week, Eastern Sierra Policy Director Lisa Cutting took the Committee's seasonal staff to the north Mono Basin to learn about the region's complicated plumbing. They braved rain and sleet to visit Lundy Lake Reservoir, the Lundy power plant, the ditches and waterways that irrigate ranches, and Mill Creek, following the water toward Mono Lake.
On Tuesday afternoon when the group visited Lundy Lake Reservoir, it wasn't spilling yet, but by Wednesday morning the spillway was full of water and Mill Creek was running at over 75 cubic feet per second. Wednesday night's cool temperatures caused the flow to decrease, but as temperatures climb again going into this holiday weekend, more water will likely swell Mill Creek again.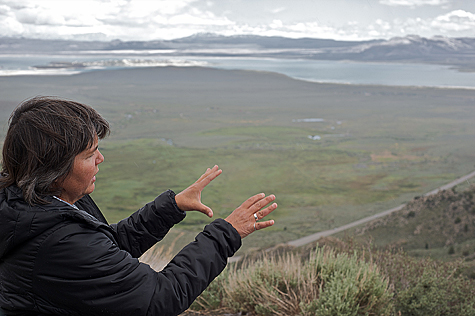 Water is flowing fast all over the Mono Basin as this past winter's considerable snowpack melts and makes its way toward Mono Lake. This is good news—Mono Lake is on the rise!