This post was written by Meghan Cihasky, 2019 Mono Lake Intern.
When I first started at the Mono Lake Committee as an intern this past June, I had very little concept of why invasive plants are such a threat to healthy habitats. I would see posters plastered around boat ramps, heard about volunteer opportunities for invasive plant removal, and driven through vehicle inspection stops and thought, "so what?"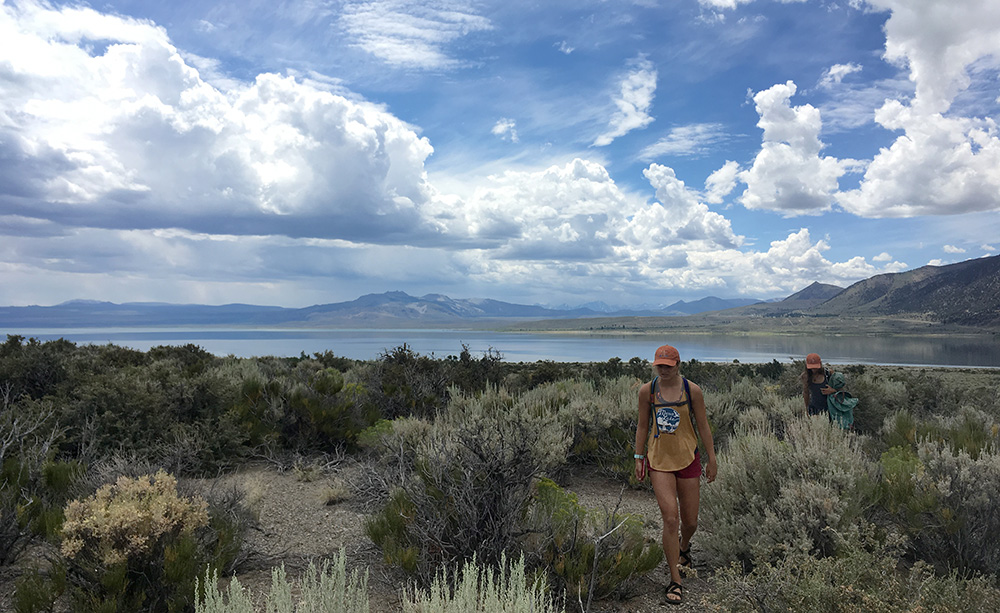 Last month I took my first invasive plant scouting trip down at Mill Creek (one of Mono Lake's tributaries that the Committee is working to restore) with Restoration Field Technician Robbie Di Paolo. It didn't take long to see the threats invasive species pose here in the Mono Basin and why they're so important to address.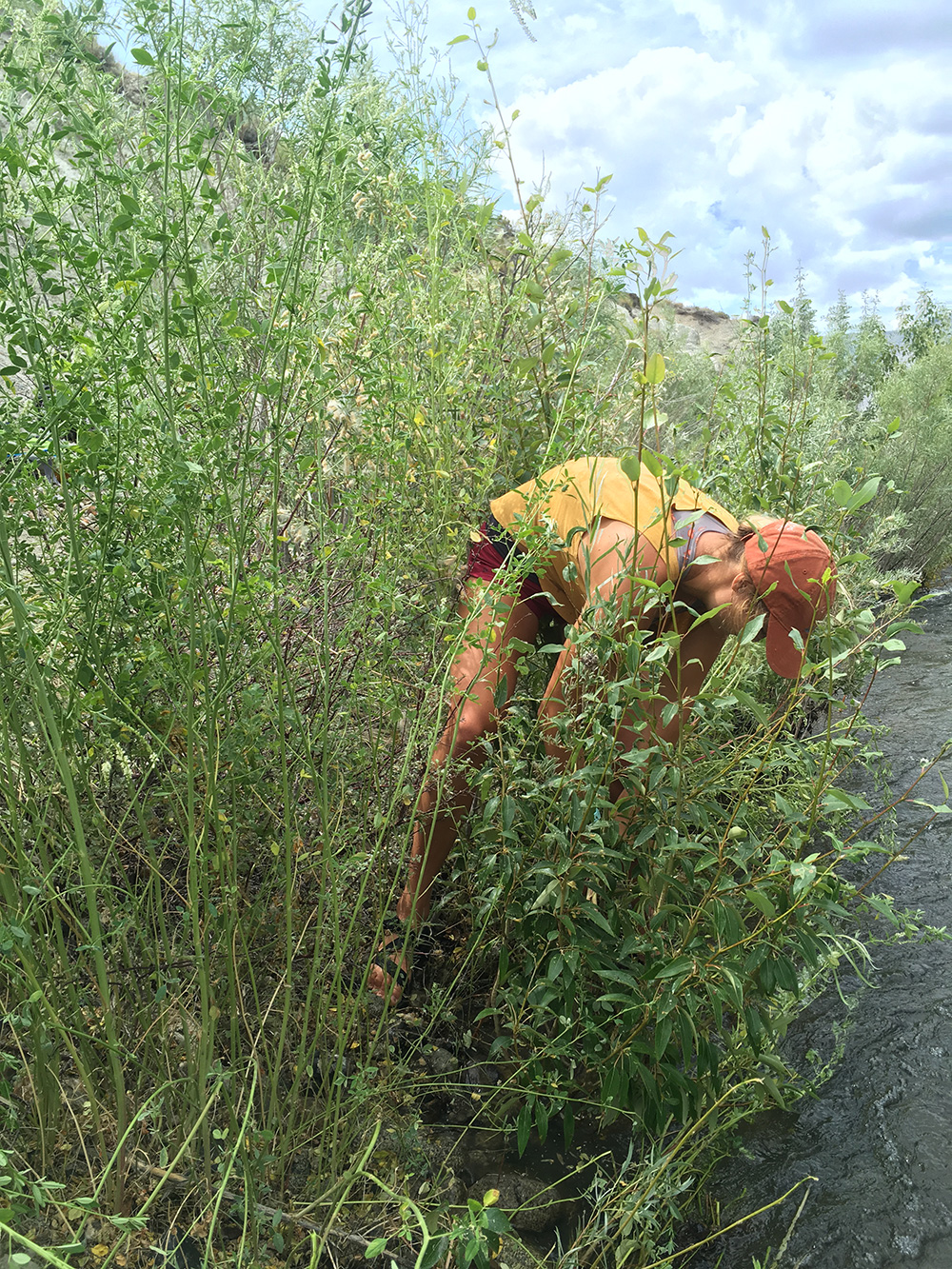 Maybe you have the same question I did—what is the big idea about these invasive species? Invasive plant species like white sweet clover (Melilotus alba) were introduced to the Mono Basin and now grow abundantly in riparian (streamside) habitats, like Mill Creek. This is the issue; white sweet clover creates monocultures, which inhibit the natural biodiversity of native plants along streams. Once white sweet clover is introduced to an ecosystem it's no easy task to rid these habitats of it. The seeds are hard and light (ideal for stream transportation) and have been shown in some cases to stay viable in the soil for 30 years! This is where the Mono Lake Committee comes in.
Restoration in the Mono Basin is one of the Committee's main objectives and a large part of that restoration work is invasive plant removal in the riparian habitats surrounding Mono Lake. It's a seemingly never-ending project, one that takes a collaboration of helping hands from the community, and something that needs general attention to understand why the committee is so involved in the removal of noxious invasive plants. Without these helping hands and knowledge on the topic these invasive plants will only become more prominent, creating unwanted monocultures, increasing fire risk and altering soil chemistry in the Mono Basin.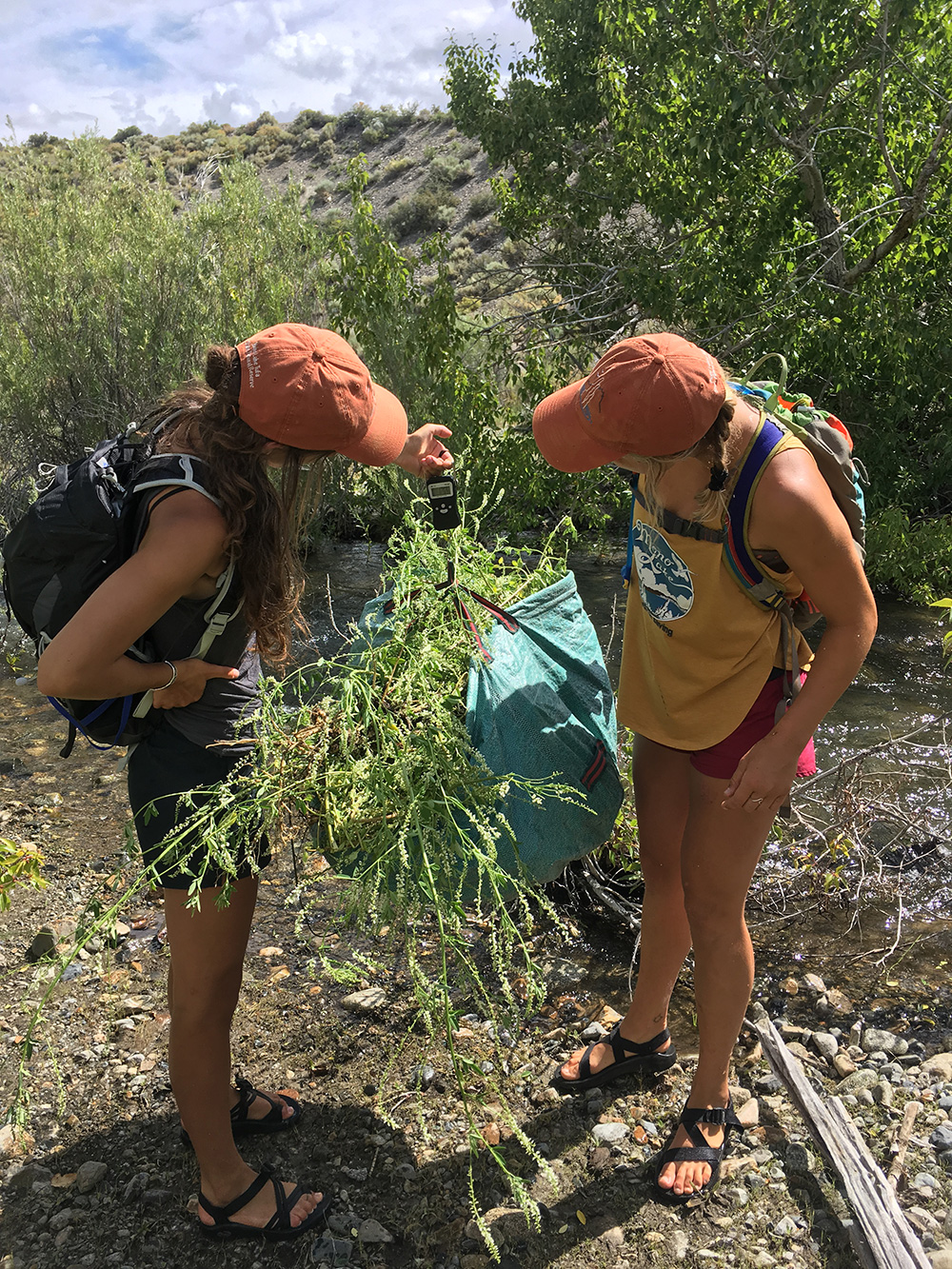 The Committee's goals for invasive plant removal have remained steadfast over the years—protect and restore biodiversity in the ecological habitats within the Mono Basin from noxious plants and raise awareness about invasive plants to a broad community. While the underlying goals remain the same, we are always looking for ways to expand our efforts in this field. This summer I put together a talk and gave it on the patios at the Mono Lake Committee and at the Mono Basin Scenic Area Visitor Center. The hope is to raise awareness about invasive plants, showing people examples of invasive species in the Mono Basin and how they threaten the ecosystems, to help engage the public to think and act more critically towards these issues.
So, what can you do in your community to help? Do a little digging of your own to find out what species are invasive in your area and find ways to get involved. This is a task that takes a community of helping hands and one that always needs attention.