During a typical Mono Basin Bird Chautauqua, the Jeff Maurer Chautauqua Research Grant is awarded to support research in the Mono Basin. The grant is in memory of biologist, birder, and educator Jeff Maurer, who died in a climbing accident in 2009.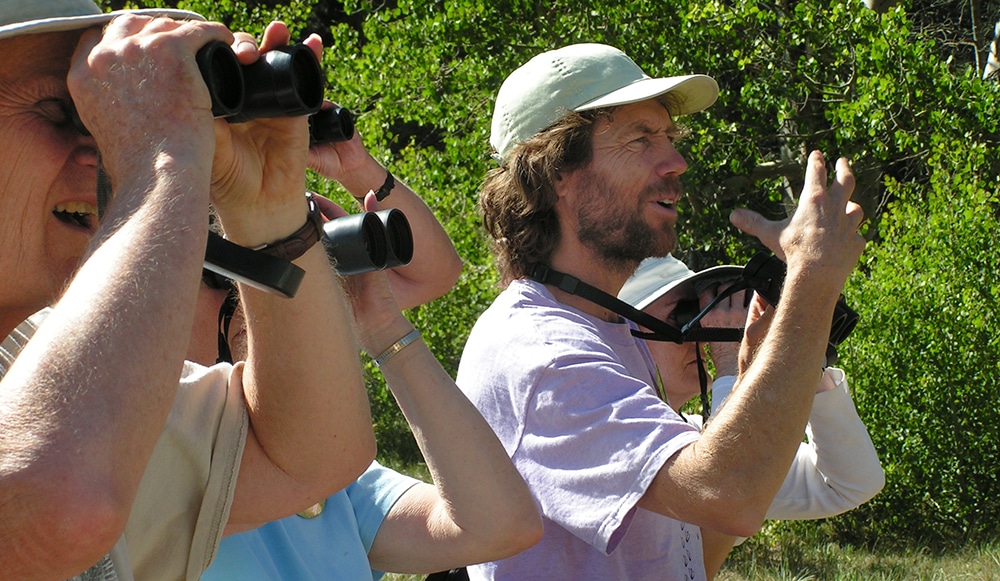 Despite having to cancel the event this year, the Chautauqua team agreed that supporting research needs to continue. We are happy to announce that we awarded two research projects with a $2,000 grant each.
The first grant is for "Phalarope population trends in the Great Basin: Review and comparison of historic and contemporary methods and results," submitted by Ryan Carle and Margaret Rubega. This project is continuing from 2019, when the population of phalaropes were scientifically observed for the first time since 1991.
Phalaropes are indicators of the environment and the status of wetlands, which can inform us about the health of their ecosystems in the face of climate change. California State Parks produced a video summarizing the last year's research efforts and discussing why this research is so vital. Also, as migratory birds, phalaropes connect continents, countries, and ecosystems from across the hemisphere—an important reminder that we are all connected too.
The other grant is going to support "Pygmy rabbit persistence in the Mono Basin," submitted by Dr. Eveline Larrucea. Pygmy rabbits have been described as a keystone species of the sagebrush habitat and the only remaining populations in California are within the Mono Basin. The goal of this research is to determine if the pygmy rabbits are in similar locations as they were when last observed 15 years ago. It will also determine their abundance as well as potentially identifying new locations of the pygmy rabbit.
We are both pleased to be able to support this work and eager to learn more as these projects continue. If you have any questions about the Jeff Maurer Chautauqua Research Grant or the Mono Basin Bird Chautauqua, please contact the Chautauqua team. If you would like more information on how to support research in the Mono Basin, please contact Philanthropy Director Anna Christensen.