This post was written by Alison Kaplan, 2018 & 2019 Canoe Coordinator.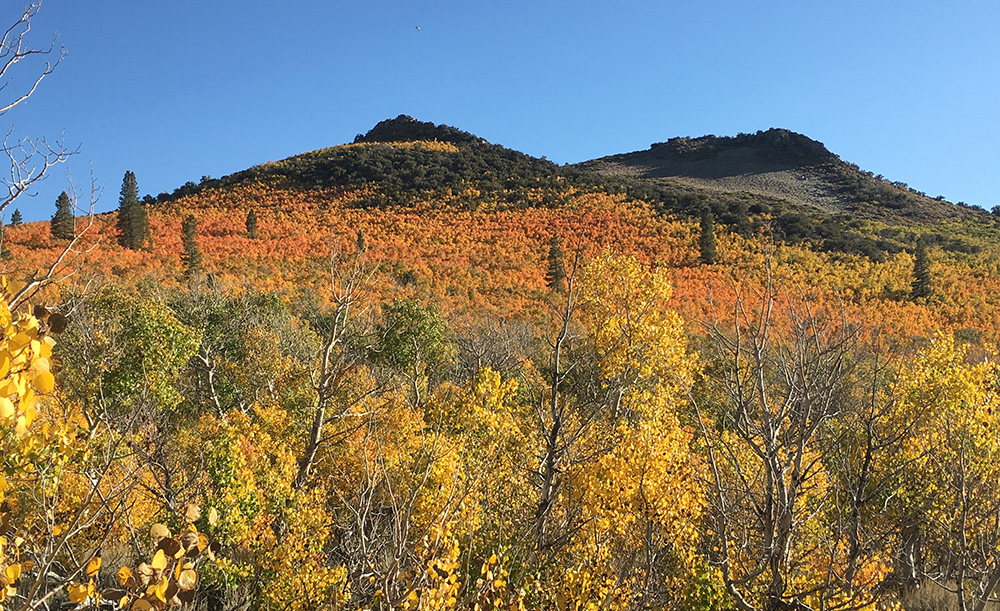 Shorter days and cooler temperatures mark the changing season here in the Mono Basin. Things are starting to slow down in Lee Vining, but insiders know that fall is the perfect time to visit, and we are excited to offer six field seminars this coming fall!
Fall Color Foray (half-day) • October 4 • Nora Livingston
Watercolors in the Wild: Autumn Flora • October 4–6 • Andie Thrams
Arborglyphs & Aspen Natural History • October 5–6 • Richard Potashin & Nancy Hadlock
Fall Color Foray (half-day) • October 11 • Nora Livingston
Mono Basin Fall Photography • October 11–13 • Robb Hirsch
Mono Basin Landscapes & Moon Photography • November 8–10 • Jeff Sullivan
The Fall Color Forays, led by Lead Naturalist Guide Nora Livingston, will visit the most colorful local aspen groves to enjoy the incredible color palette and learn about aspen ecology.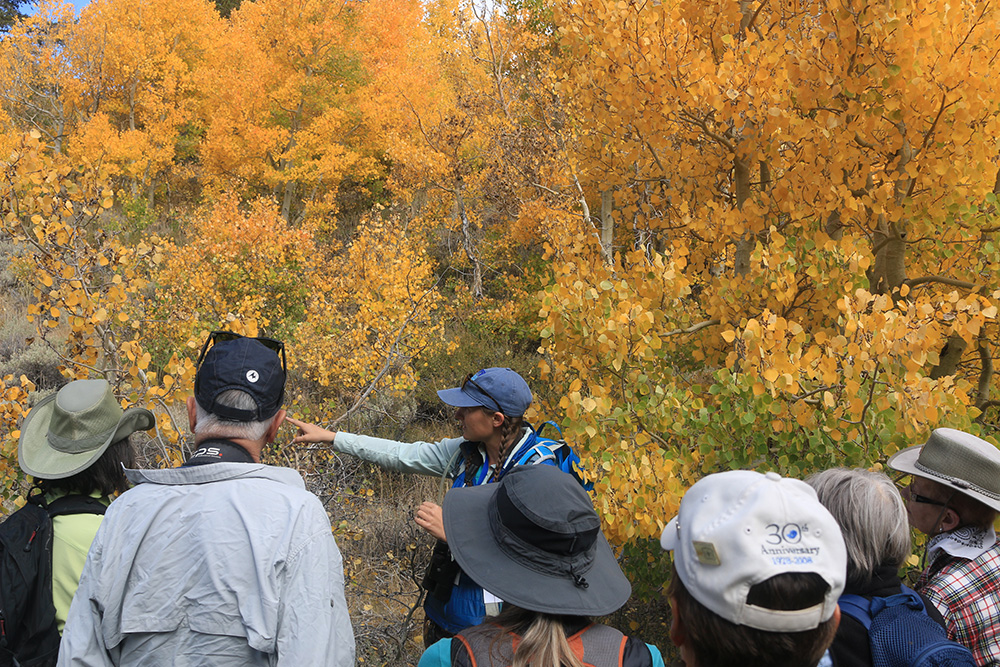 Watercolors in the Wild is a three-day painting seminar open to artists of all levels. Participants will join visual artist Andie Thrams for guided studies focused on autumn flora, with a particular emphasis on fall's color palette. Plan to paint in wild places and experiment with drawing and painting techniques using watercolor, gauche, and ink.
Arborglyphs & Aspen Natural History is a fascinating seminar taught by Richard Potashin and Nancy Hadlock. Join the instructors for an enchanting journey into the aspen groves at peak color to explore the historic art form of arborglyphs—tree carvings left behind by Basque sheepherders over the last century.
Photographers can capture the impressive fall foliage, stunning landscapes, and vast night skies in Mono Basin Fall Photography or Mono Basin Landscapes & Moon Photography. The October seminar is open to photographers of all levels and will be led by Robb Hirsch, a biologist/naturalist turned professional photographer from the Yosemite area. The November seminar will be led by Jeff Sullivan, author of the landscape photography guide book Photographing California Vol. 2–South. Please see the itinerary for prerequisite requirements.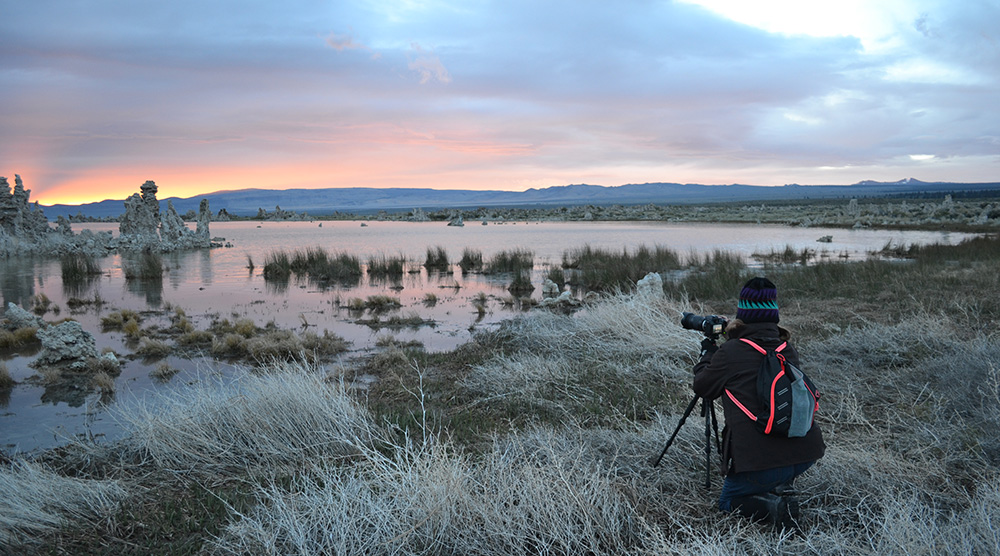 Registration is currently open for all of our fall field seminars. Sign up online or give us a call at (760) 647-6595.
Come prepared for cool fall weather. These seminars will take place regards of weather or road conditions, and there will be no refunds due to weather. Cost is for tuition only; participants must arrange their own accommodations. Detailed itineraries for each field seminar are available online.