Travel to the Mono Basin in winter to experience the "forgotten" season on the east side of the Sierra Nevada. Winter here is quiet, majestic, and worth discovering with a guide on one of our winter field seminars.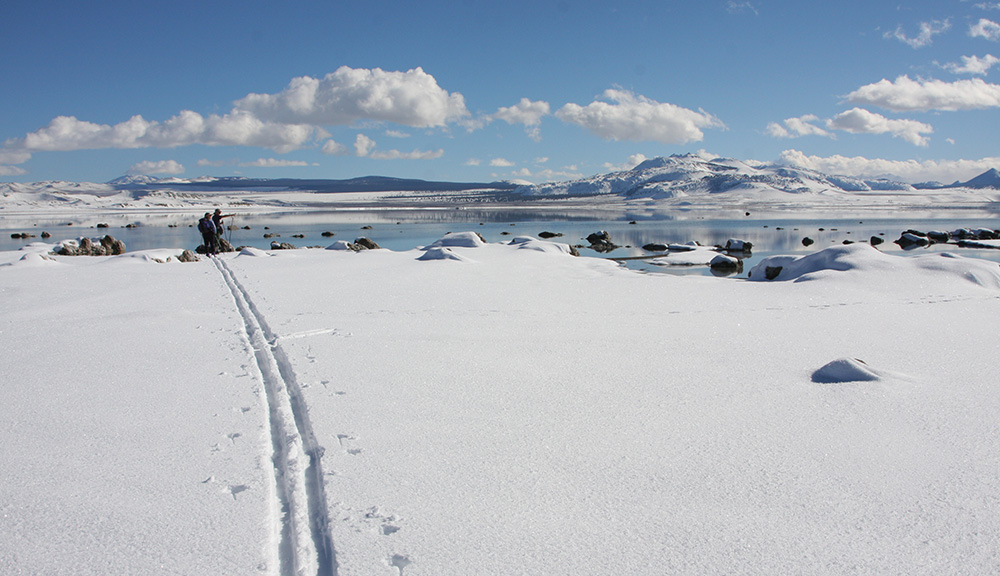 ___________________________________________
• Winter Photography at Mono Lake •
January 10–2, 2020 • Joe Decker
• Mono Basin Winter Wanders (half-day) •
February 1 & 15, March 7 & 21, 2020 • Nora Livingston
___________________________________________
Registration will open on Tuesday, October 15 at noon. To sign up, call (760) 647-6595 or register online.
The winter photography seminar will be led by Joe Decker, veteran of many Mono Basin and polar winters. Joe will guide participants to the best photographic opportunities in winter under a full moon. The seminar will include the traditional Saturday dinner catered by Linda Dore at Epic Cafe.
In the winter wanders half-day seminars, join Mono Lake Committee Lead Naturalist Guide Nora Livingston for a two-mile hike or snowshoe to investigate how the Mono Basin's plants and animals survive in the cold and often snow-covered landscape.
Come prepared for cold winter weather. These seminars will take place regardless of weather or road conditions. There will be no refunds due to weather. Cost is for tuition only; participants must arrange their own accommodations. Winter wanders are limited to nine participants and the photography seminar is limited to 15 participants.