This post was written by Krista Fanucchi, 2019 Birding Intern.
This coming weekend we're offering three one-day seminars for a full weekend of natural history at Mono Lake. Snap up the last few spaces in Birding the White Mountains on Friday, Volcanism of the Mono Basin on Saturday, and Shorebird Migration on Sunday!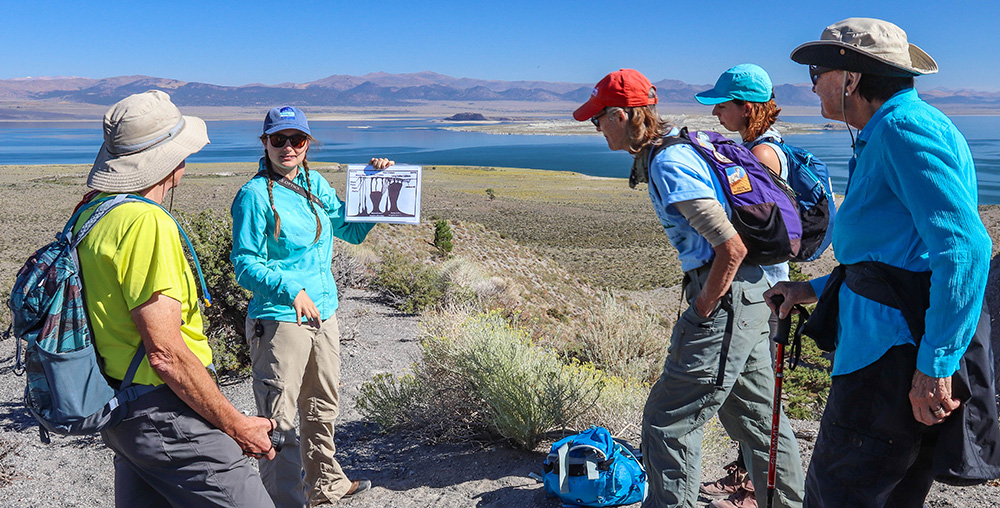 Birding the White Mountains • August 30 • 1 space left!
The gradient from the Owens Valley up to the White Mountains provides a great swath of diverse habitat, from desert oasis up to high‐elevation pinyon‐juniper woodland. During this popular field seminar we will search for a variety of species, including Juniper Titmouse, Rock Wren, Pinyon Jay, Clark's Nutcracker, Black-throated Sparrow, and more. The trip will take you on an easy hike into the mountains and the Ancient Bristlecone Pine Forest at 10,000 feet above sea level. The trip will end at the Mountain Rambler Brewery in Bishop to tally up a bird list for the day!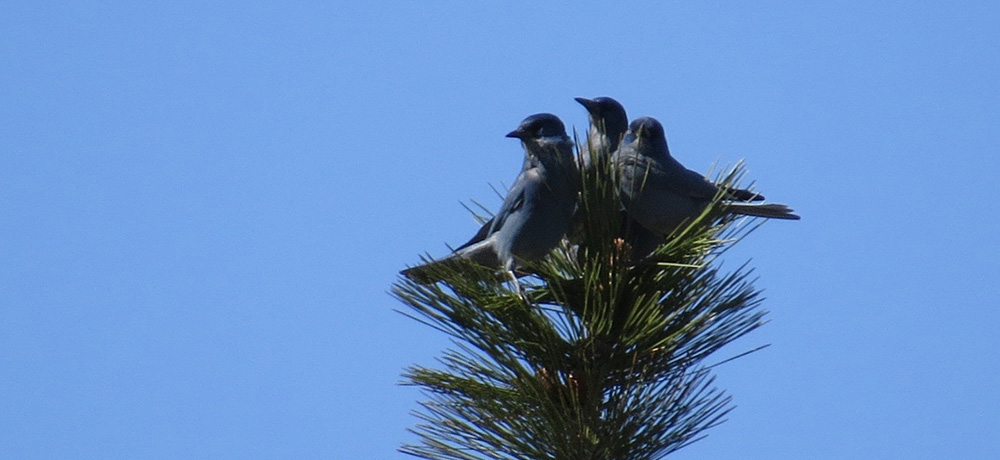 Volcanism of the Mono Basin • August 31 • 4 spaces left!
Mono Lake sits in a bowl made from ancient volcanic sediments and recent volcanic eruptions. Plug‐dome volcanoes, underwater eruptions, and hot springs are a few of the exciting geologic features this region holds. On this one‐day seminar we will visit several of the volcanic formations around the lake while learning about the bigger picture of volcanism in the Mono Basin and its role in building the landscape we see today. We will also keep our eyes and ears open for birds and other wildlife. This seminar will involve easy to moderate hiking at elevations around 6,500 feet above sea level. We will hike 2–3 miles over the course of the day, mostly on level terrain, though we will likely hike into Panum Crater, which is short and steep.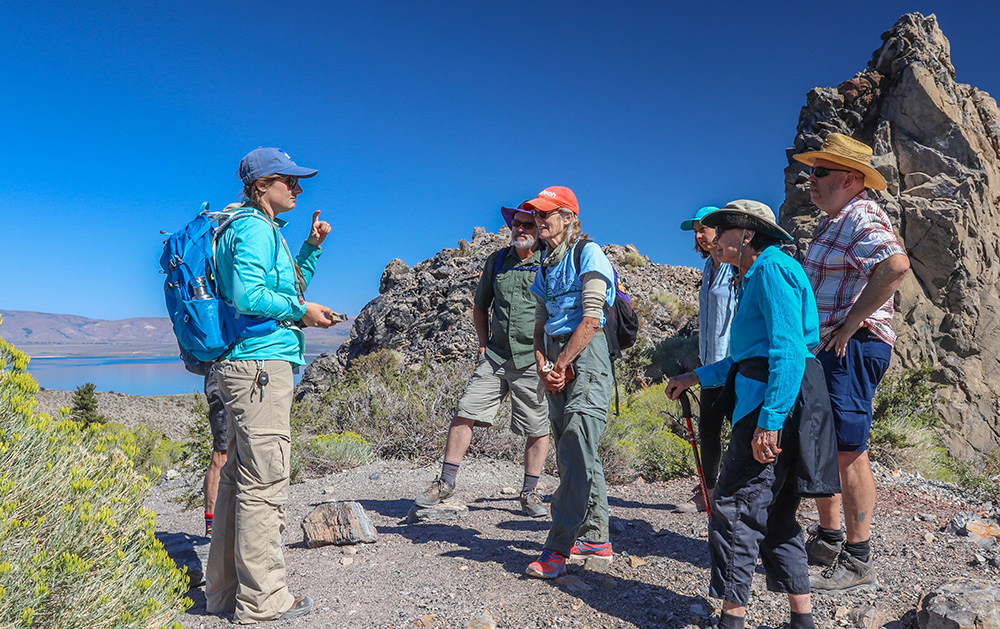 A Long Journey: Shorebird Migration • September 1 • 6 spaces left!
As birds fly south for winter, people often wonder: "Where exactly are they going? Where are they coming from? How long does it take them to get there? How do they know where to go?" This seminar strives to answer those questions during a fun time in the field observing these lightweight travelers as they fuel up along the way. We will focus on shorebirds, but there will be plenty of songbird migrants to see as well.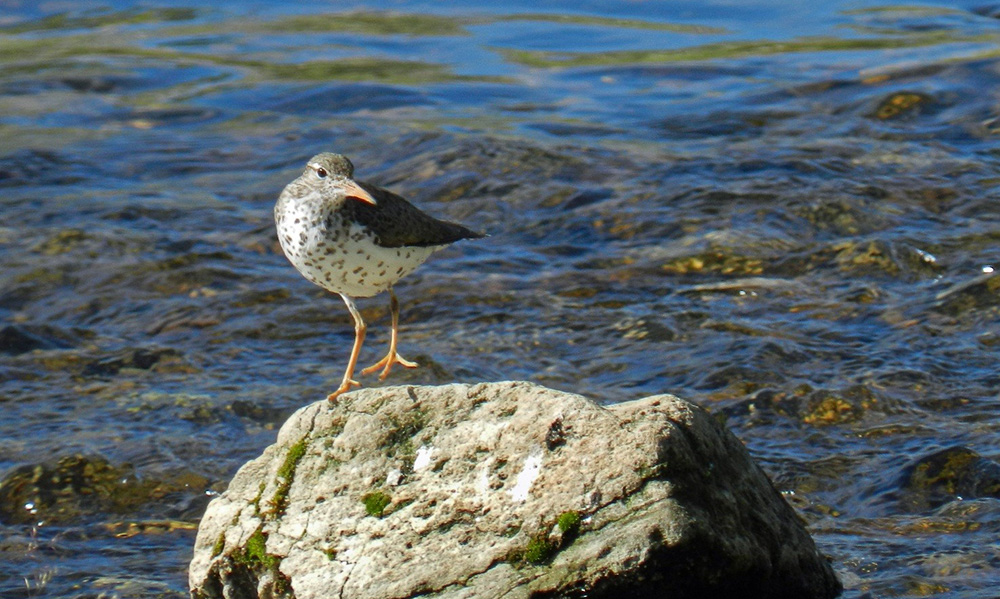 Your guide for all three seminars is Nora Livingston, the Mono Lake Committee's Lead Naturalist Guide. Nora has exceptional knowledge of the Eastern Sierra's bird communities and she holds the Mono County Big Day record for seeing 153 species on July 26, 2011. She has also been studying volcanism for nearly 15 years and takes every opportunity to learn from Yosemite National Park Geologist Greg Stock.
Questions? Contact us by email or call (760) 647-6595. We hope to see you this weekend!