The month of July includes four fantastic field seminars covering birding, photography, mammals, and pastel painting. Don't miss out on your chance to join one of these great classes!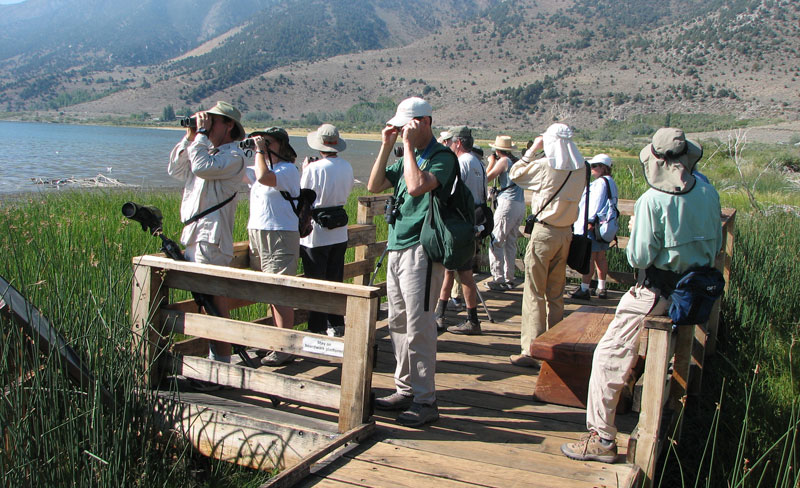 For Summer Birds: The Breeding Season, instructor David Wimpfheimer takes a comprehensive approach to the Mono Basin's varied bird habitats with an emphasis on the species that are currently breeding in the area. Mono Basin Moonlight Photography with David Gubernick provides an introduction to photography lit only by the light of the full moon—no artificial light needed, as it disturbs wildlife and humans alike. Join John Harris for Mono Basin Mammals, a great weekend of learning about the area's small, furry creatures, complete with live trapping and close-up looks! To round out the month, artist Ane Carla Rovetta guides students in Capturing the Trees & Skies of Mono Lake on Paper—a wonderful weekend of art and inspiration.
To sign up for these and many other field seminars, or if you have any questions, call (760) 647-6595.