Did you know the Mono Lake Committee is active on Facebook, Instagram, and Twitter? Keep up with Mono Lake year-round on social media to get a glimpse of all four seasons in the Mono Basin, learn more about events at Mono Lake, and hear about all the latest Mono Lake news.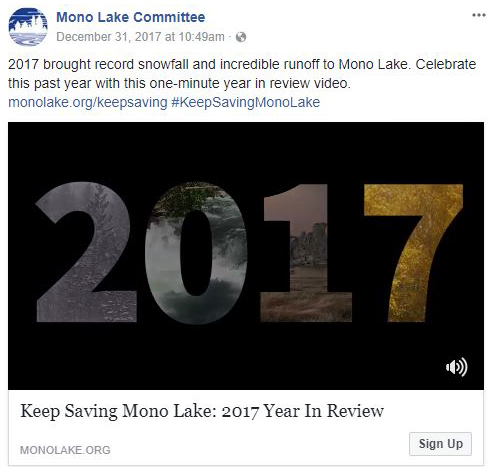 On Facebook (@Mono Lake Committee), you'll find all of our upcoming events, stunning photos of the Mono Basin throughout the seasons, updates from the Mono-logue, and special live video events. Facebook also now lets you raise money for a cause for your birthday (or just for fun) and you can choose to raise money for the Mono Lake Committee to protect your favorite saline lake.
On Instagram (@monolakeca), you'll enjoy gorgeous photos of the Mono Basin from Committee staff and visitors. We also hold Instagram photo contests each month, which you can enter to have a chance to have your image featured on our page.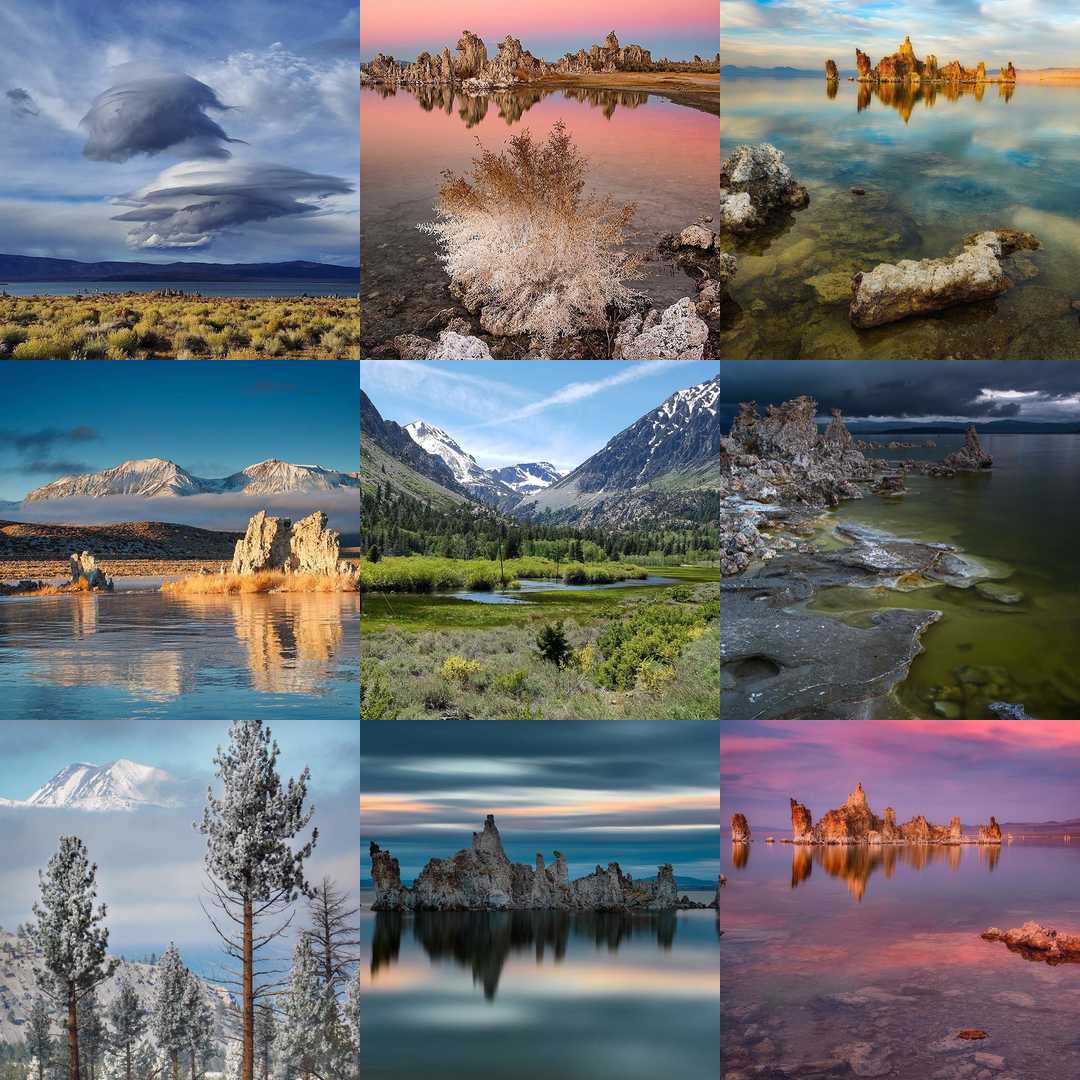 On Twitter (@Mono_Lake), you'll see all the latest news from the Mono-logue, updates about upcoming Mono Lake Committee events, and beautiful photos and videos from Mono Lake.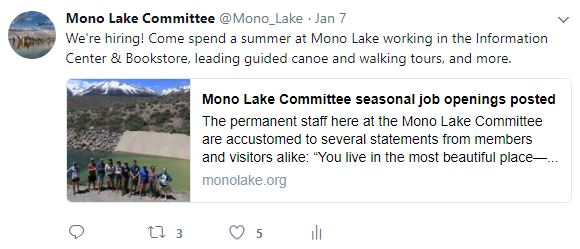 There's always something happening at Mono Lake, and following us on social media is a great way to stay informed. We appreciate all our followers, members, and supporters of all kinds—thank you and #LongLiveMonoLake!