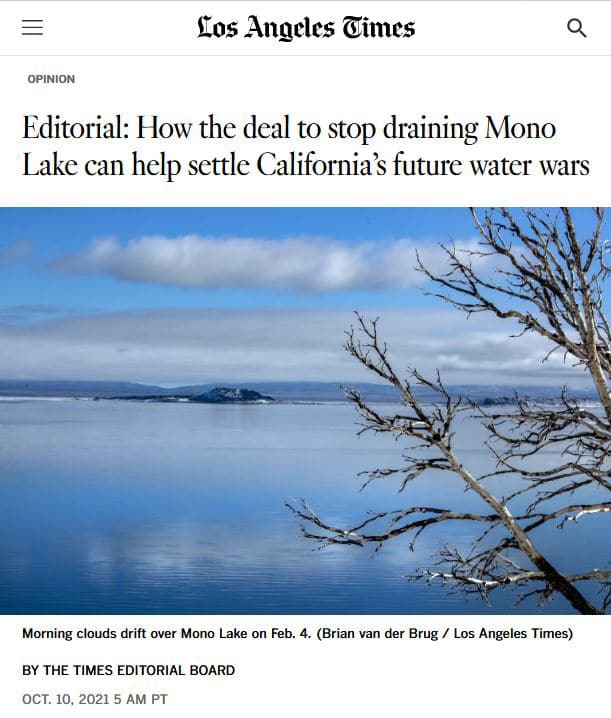 The LA Times published a timely editorial on the achievement of State Water Board Order 2021-86, which launched a new era of stream restoration for Mono Lake's tributary streams on October 1. The well-written article shines a spotlight on both Order 2021-86 as well as its larger significance within the context of water in California.
"It's an important achievement, demonstrating that it's possible for a city that once plundered the pristine Eastern Sierra to be a champion of its restoration. Particular credit is due to the Mono Lake Committee, which was formed in 1978 to save the lake; and also its adversary, the L.A. Department of Water and Power, which historically has kept water flowing to the city and continues to press for a reliable water supply, but is now also a partner in protecting the environment. Managing the inherent tension between those two goals is one of the definitional tasks of 21st century California."

LA Times Editorial Board
Top photo by Rose Nelson.