If you haven't already read today's Los Angeles Times article about Mono Lake over your morning coffee, take a look!
LA Times: Mono Lake's ecological crisis is a blow to wildlife, LA water supply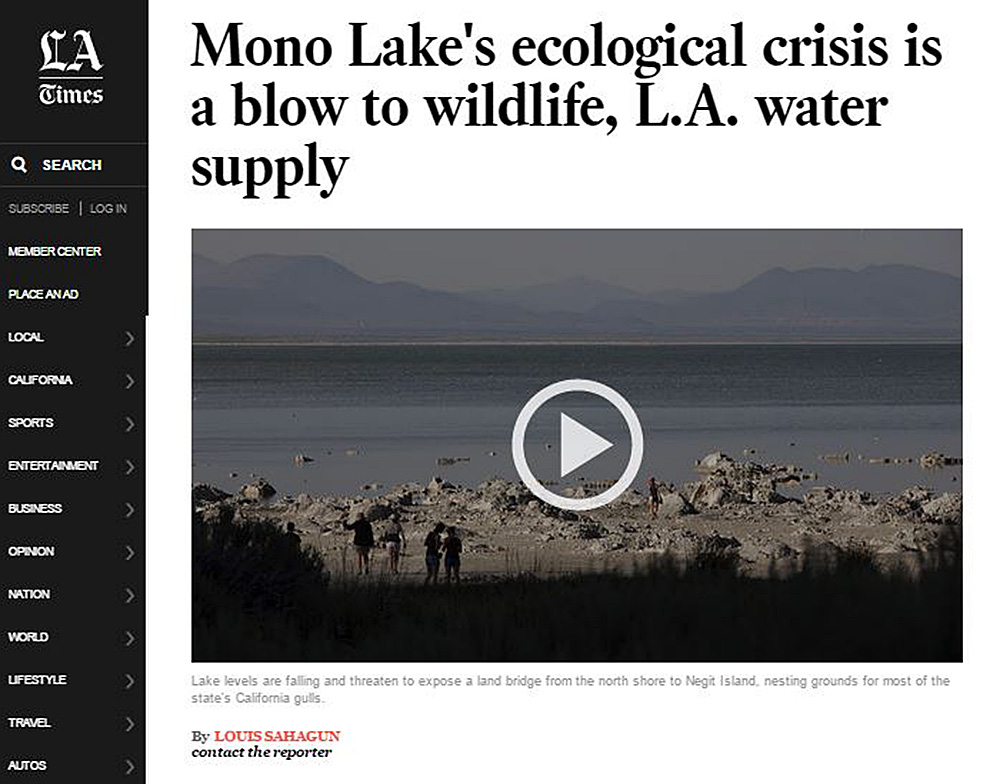 This drought is a crucial time for Mono Lake, as record high temperatures combined with record low snowpack have caused the lake's level to drop steadily over the last four years. The falling lake level has exposed more of the landbridge between the mainland and Negit Island, and if the lake drops another few feet the nesting California Gull population will be in danger of coyote predation. In addition, Mono Lake's tributary streams are also stressed by lower flows of warmer-than-normal water.
Of course, the drought affecting Mono Lake affect LA's water supply in turn. This year water going to LA from the Mono Basin was reduced by two-thirds, according to the rules set out in 1994 by the State Water Board. If Mono Lake drops another few feet, LA will not get any water from the Mono Basin at all. These protections mean that Mono Lake is in much better shape than if full, unrestricted diversions had been allowed to continue, but now it's up to the weather gods to bring us a rainy summer and a snowy winter.