Fall color season is starting in the Eastern Sierra! Here in the Mono Basin the aspens, cottonwoods, and willows are still mostly green with patches of gold and orange. None of the local groves are at their peak color yet except for Virginia Lakes, just north of the Mono Basin, which Mono County Tourism describes as "50-75% near peak" in this week's fall color report.
Other groves near Mono Lake are either "0-10% just starting," like Conway Summit, Lee Vining Canyon, and Lundy Canyon. Tioga Pass and Sagehen Summit are a little farther along at "10-50% patchy."
Mono County Tourism's weekly reports are a great source of fall color information for planning your visit. California Fall Color is another good resource.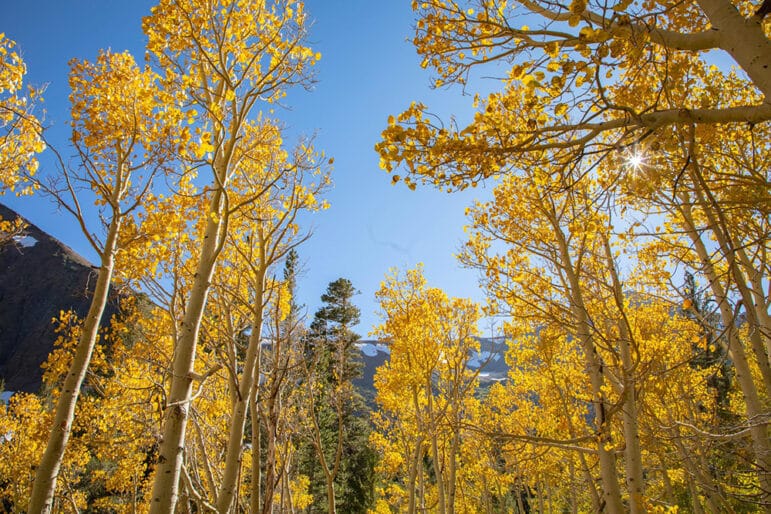 If the weather stays clear and dry the fall color season can last for weeks here. However, the weather forecast is looking rainy and snowy starting Friday night, which could cut the fall color season short if the cold, wet precipitation turns the leaves a drab brown. Especially with precipitation in the forecast, be sure to check the weather forecast and road conditions before you make your trip to the Eastern Sierra.
If you want an immediate update about the fall colors or weather conditions here at Mono Lake, give us a call at (760) 647-6595 and we'll tell you what we know!
Top photo: Fall color at Virginia Lakes on September 28, 2022 courtesy of Jeff Simpson, Mono County Tourism.