Over the past couple of years, I've walked the Lee Vining Creek trail more times than I can count. In the fall, I enjoy the golden aspens along the calm stream. In winter, I've trekked across the trail in deep snow on skis and on foot, marveling at the beauty and silence of that quiet season. Spring means the emergence of wildflowers and the beginning of the runoff season, while in summer all the plants burst back to life, lizards dart across the trail again, birds fly above, and the creek is raging as the runoff reaches its peak.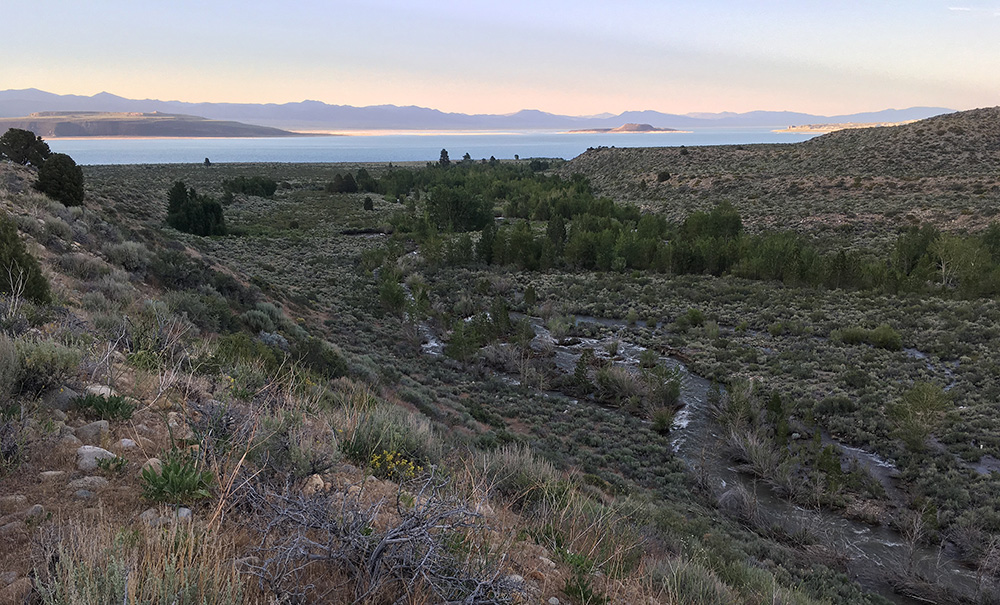 Walking the trail yesterday, this trail I have followed numerous times before, I felt transported to an entirely new place. Familiar landmarks were gone, the typically-clear water was dark and turbid, and the sound was unbelievable. The creek was flowing faster and with more water than I have ever seen and there was the constant sound of boulders being carried downstream and crashing into rocks below—bed load transfer!
The interpretive sign entitled, "A Stream in Transition," which is typically quite a distance from the creek, was uprooted and in the water. A stream in transition, indeed! Following the trail further, it abruptly ended, leading right into the creek. The high runoff scoured away this part of the trail I had traveled so many times before and carried the sediment and vegetation downstream.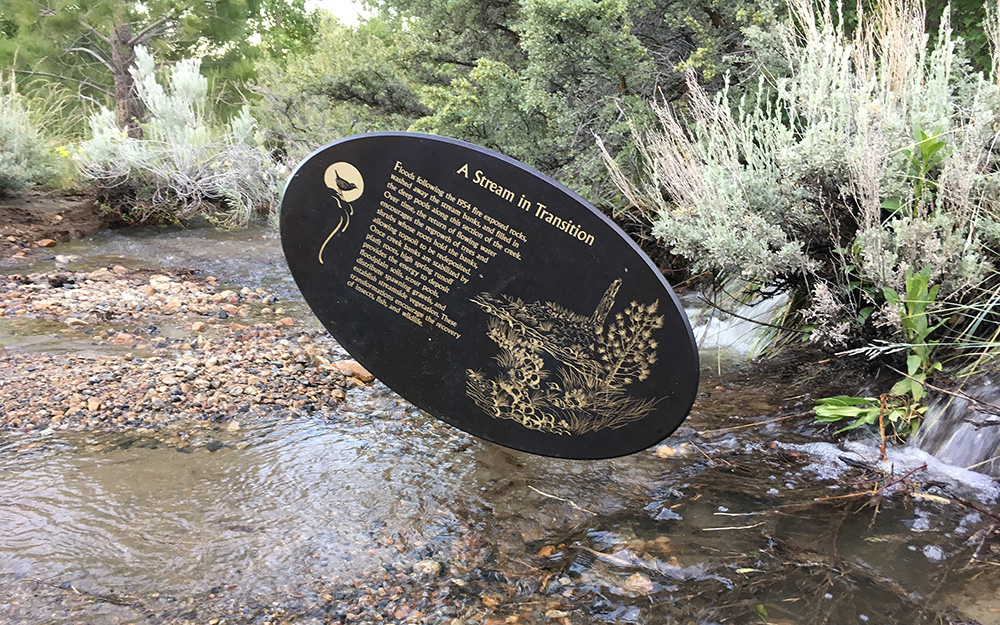 The Lee Vining Creek Trail is now closed since it is impassible due to the high flows washing away part of the trail. We'll be sure to update you when the trail reopens, but until then, check back during this runoff season for more stream restoration updates here on the Mono-logue—you can also find them all by clicking on the "2017 runoff" tag, below.