This post was written by Lynette Villagomez, 2012 Mono Lake Intern.
Summer has arrived, and with it comes Restoration Wednesdays! Join the Mono Lake Committee to help restore the Mono Basin ecosystem. Restoration Wednesdays meet every Wednesday at the Mono Basin National Forest Scenic Area Visitor Center patio at 10:00am.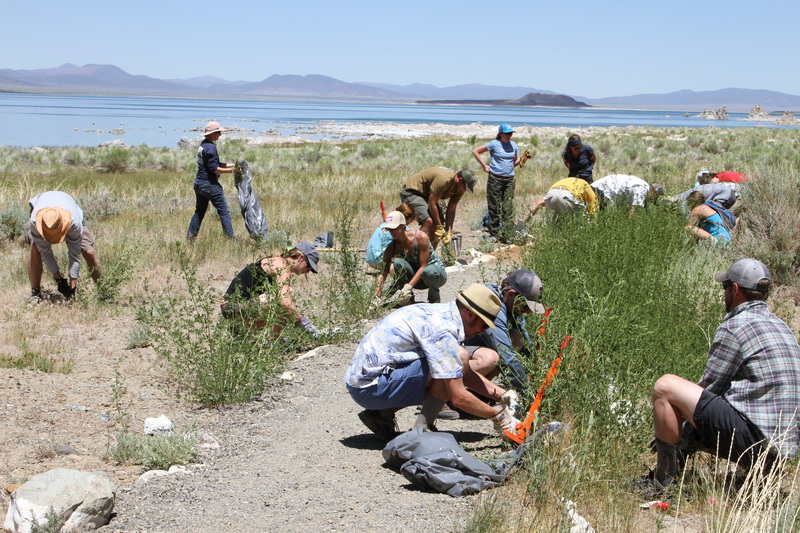 We will do a short introduction to restoration and the type of work to expect for the day followed by an excursion to the site. Restoration will either involve pulling of invasive plant species or watering Jeffrey pine saplings, depending on what needs the most attention. Please wear long pants and bring work gloves (if you have them) and plenty of water. Expect to be out for approximately two hours and to drive a short distance to the restoration site. For additional information you can contact Mono Lake Interns Lynette or Max at the Mono Lake Committee at (760) 647-6595, or email Lynette.
We hope to see you this, or any Wednesday this summer … it'll be fun, so bring a friend!