The film tour of Manzanar Diverted: When Water Becomes Dust kicked off in Lee Vining last week on Wednesday before continuing south, following the Los Angeles aqueduct to Bishop, Big Pine, and ending in Lone Pine on the weekend. The outdoor event was well attended by community members, visitors, Tribe members, and even one of our Mono Basin Outdoor Education Center groups, East Yard Communities for Environmental Justice. It was a beautiful coalescence of environmental and social justice-conscious people who care deeply about the Mono Basin and the ongoing water diversions that connect us to Los Angeles.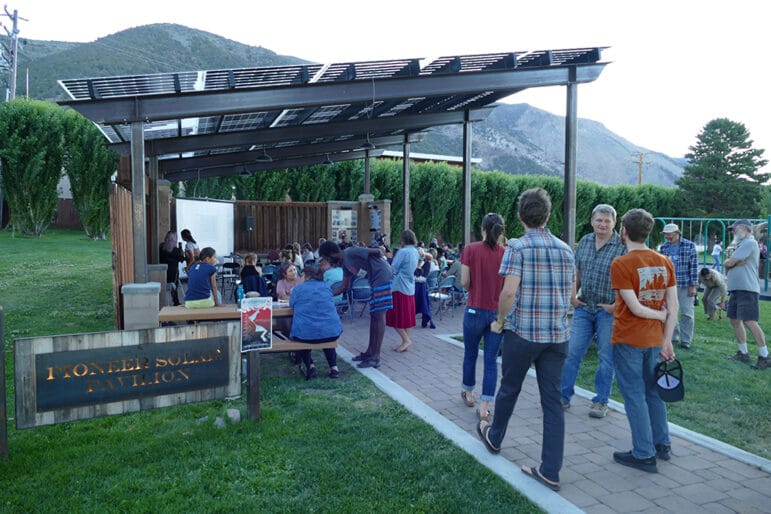 The event opened with a panel hosted by the film director, Ann Kaneko, along with Mono Lake Kutzadika'a Tribal Chair Charlotte Lange, Vice Chair Angela Eddy, and Vice Chair of the Bishop Paiute Tribe Kris Hohag. The panel members welcomed all to Mono Lake Kutzadika'a land and spoke powerfully about the importance of protecting this land and water. Charlotte reminded us how important the Tioga Inn victory was and that there will be more successes as we continue to work together. She also spoke about the Mono Lake Kutzadika'a fight for federal recognition, which has been an ongoing struggle for decades.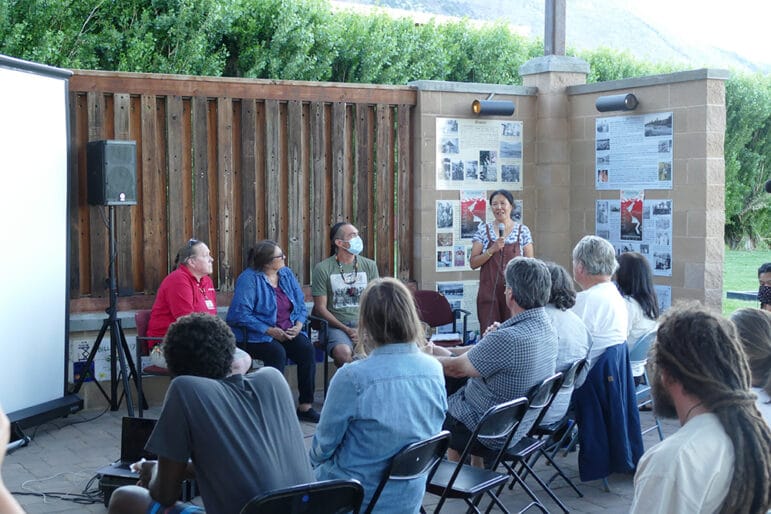 Despite some typical Eastern Sierra wind, the event was enjoyable as well as important for our community. The film follows intergenerational women from three communities who defend their land, their history, and their culture from the insatiable thirst of Los Angeles. In this fresh retelling of the LA water story, Native Americans, Japanese-American WWII incarcerees, and environmentalists form an unexpected alliance to preserve Payahuunadü (Owens Valley), "the land of flowing water." The film was a reminder that ecosystems and humans alike are affected by water diversions and the health of both are inextricably linked. The film also echoed Charlotte's words about working together to achieve environmental success. It was great to be able to support the event along with the DeChambeau Creek Foundation and Metabolic Studio.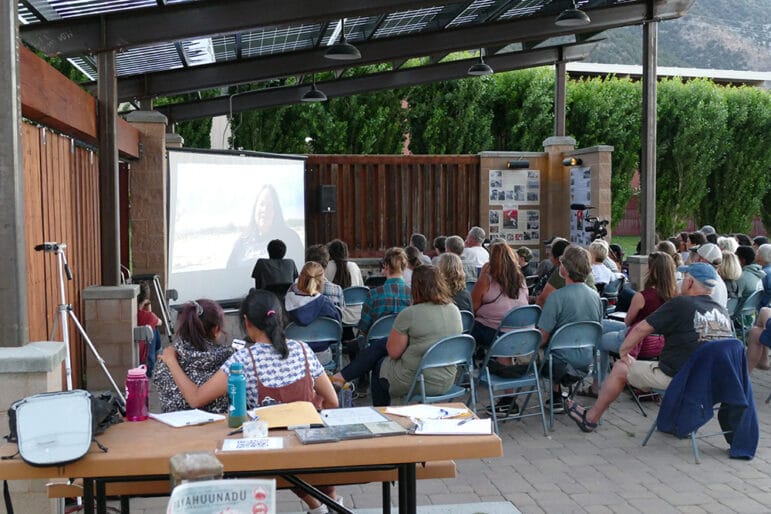 Top photo by Elin Ljung.