The Marina Fire continues to smolder on the slopes above the west shore of Mono Lake, but residents are breathing a cautious sigh of relief as firefighters now have the 654-acre fire 46% contained. (The change in acreage is due to more precise GPS mapping.) Fire crews continue to work on the ground and with air operations, improving containment around the fire perimeter and mopping up along Highway 395. The weather forecast is for high temperatures and low humidity and local afternoon winds, so fire crews remain on high alert for the potential for the fire to spread.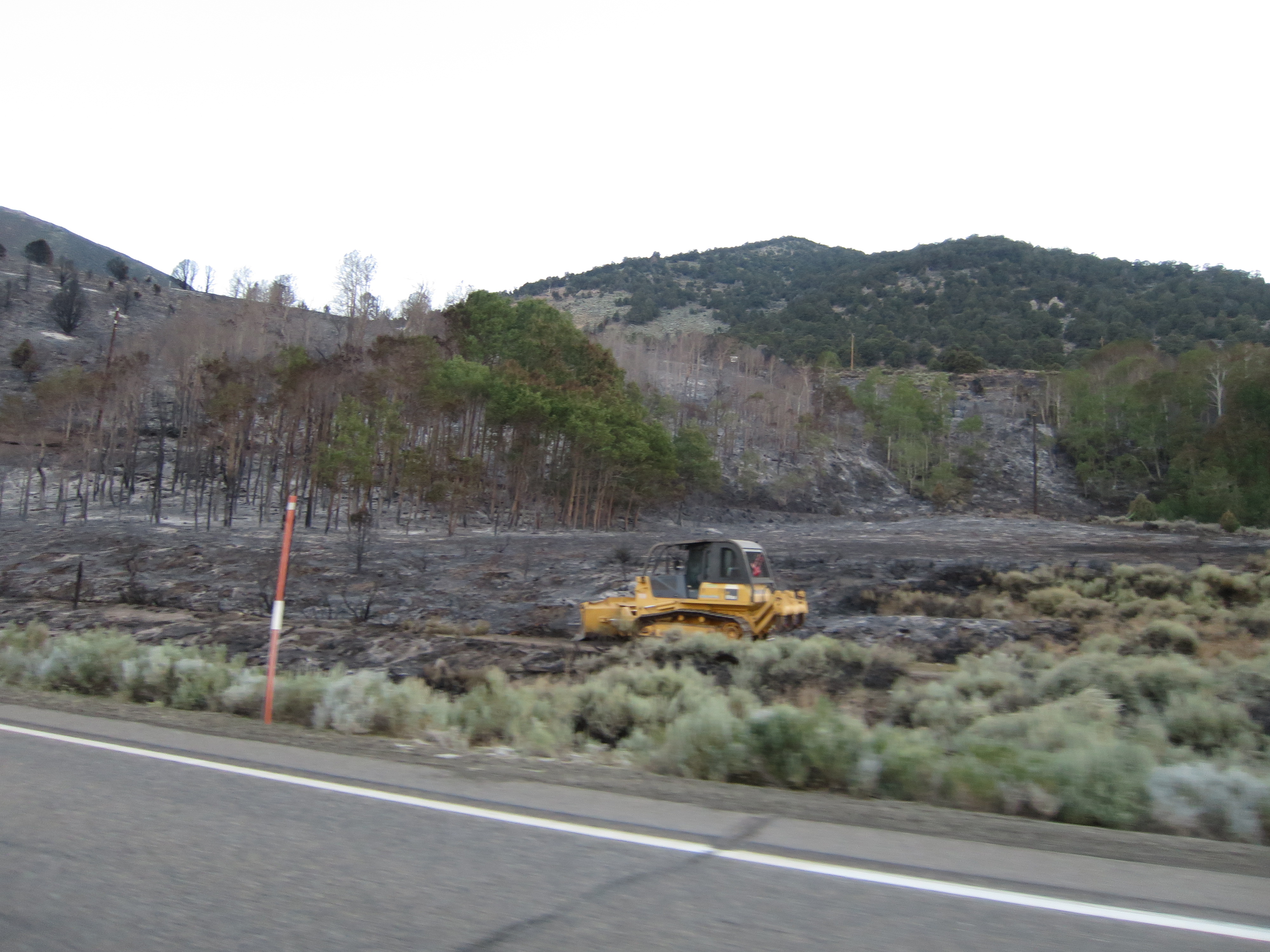 As of 8am this morning Highway 395 is open in both directions. Caltrans, Southern California Edison, and fire crews are active along Highway 395—please keep your eye out and drive safely along the section of Highway 395 along Mono Lake adjacent to the fire.
The smoke and ash from the Marina Fire has largely cleared the air, though smoke from wildfires burning in other parts of California is now entering the Mono Basin.
All evacuation advisories have been lifted and residents have been allowed to return home. The investigation to determine the exact cause and origin of the fire is ongoing.
We are so grateful to all of the firefighters working on this fire—thank you for your efforts to keep our communities safe.
We will keep you updated on any change in status with the fire in the Mono Lake Committee Information Center & Bookstore (open 8:00am–9:00pm daily) and here on the Mono-logue as well as on Facebook, Twitter, and Instagram. Caltrans posts updated road information here. For more background on the fire, see previous updates from the Mono-logue here.
Helpful links: