This post was written by Nigel Bates, 2018 Birding Intern.
Last week, I traveled to the Negit and Paoha islets in the middle of Mono Lake to help with the ongoing California Gull research project. (Please note that the islands are closed to the public until August 1 to protect the nesting gulls.)
This project, conducted by Point Blue Conservation Science and supported by the Mono Lake Committee, has monitored long-term trends in the breeding gull population for the past 35 years. Mono Lake supports one of the largest California Gull colonies in the world, so the success of this population is critical to the survival of the species. I joined Point Blue lead researcher Kristie Nelson and Institute for Bird Populations intern Sarah Hecocks for three days of data collection at the gull colony.
Each season, the project occurs in several phases. This month, the focus was on counting the number of chicks in each of seven different study plots on the islets. For each plot, we divided the number of chicks by the number of nests (counted earlier in the season) to determine the average chick production per nest. Average chick production varied substantially by plot, but it was always less than one chick per nest, which is a low figure by historical standards. The reasons for the decline are complex and poorly understood but may include meromictic lake conditions and the rampant spread of the invasive plant Bassia hyssopifolia on the islands. Fortunately, California Gulls can live for over 20 years, so they are usually able to weather a short-term decline in reproductive success.
At the end of each nesting season, the data is compiled into an annual report and analyzed in the context of the previous years' trends. You can read the 2017 report here, or click here to browse the entire history of annual reports. Thanks to Point Blue Conservation Science, the Mono Lake Committee, and the many volunteers who make this project possible.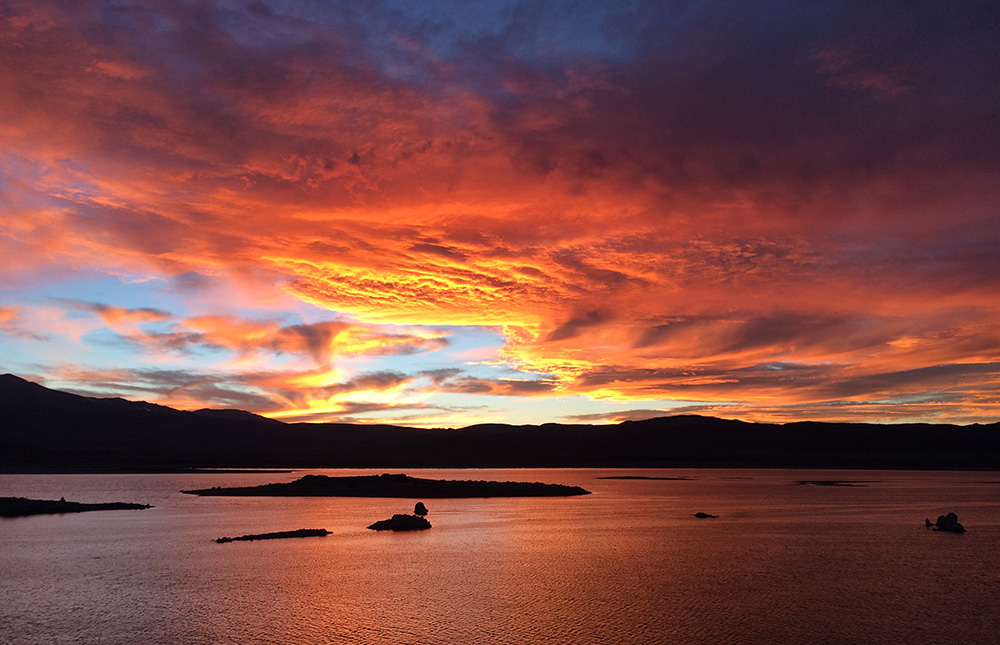 Top photo courtesy of Point Blue Conservation Science.