This post was written by AnnaLisa Mayer, 2019 Mono Lake Intern.
After tumbling out of the car following a jaunt down Forest Service roads to Rush Creek, fellow intern Meghan and I started the steep, sandy descent to a location known as Vestal Springs, weaving our way between fragrant sagebrush and rose shrubs.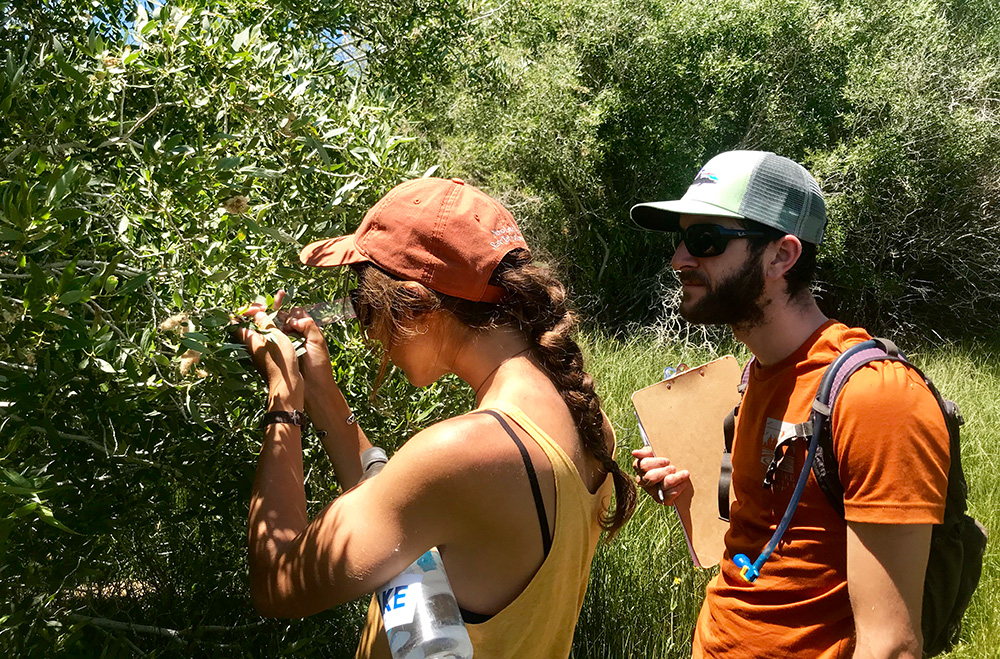 The springs are named for California Fish & Game Biologist Elden Vestal (1914–1998), an expert on Mono Lake's tributary streams and a critical witness during the courtroom and State Water Board proceedings leading up to the 1994 Mono Lake decision.
Vestal Springs support a lush, grassy oasis separate from the nearby riparian habitat of Rush Creek. In addition to grasses and wildflowers, the area is scattered with large willow trees. It is these trees that Meghan and I came here for.
As interns, one of our projects for the summer was to monitor the new growth on four of the willow trees at the Vestal Springs site. This ongoing project records data on stem segment length every other week, and acts as the control for a larger study on riparian willow growth and the progress of stream restoration efforts.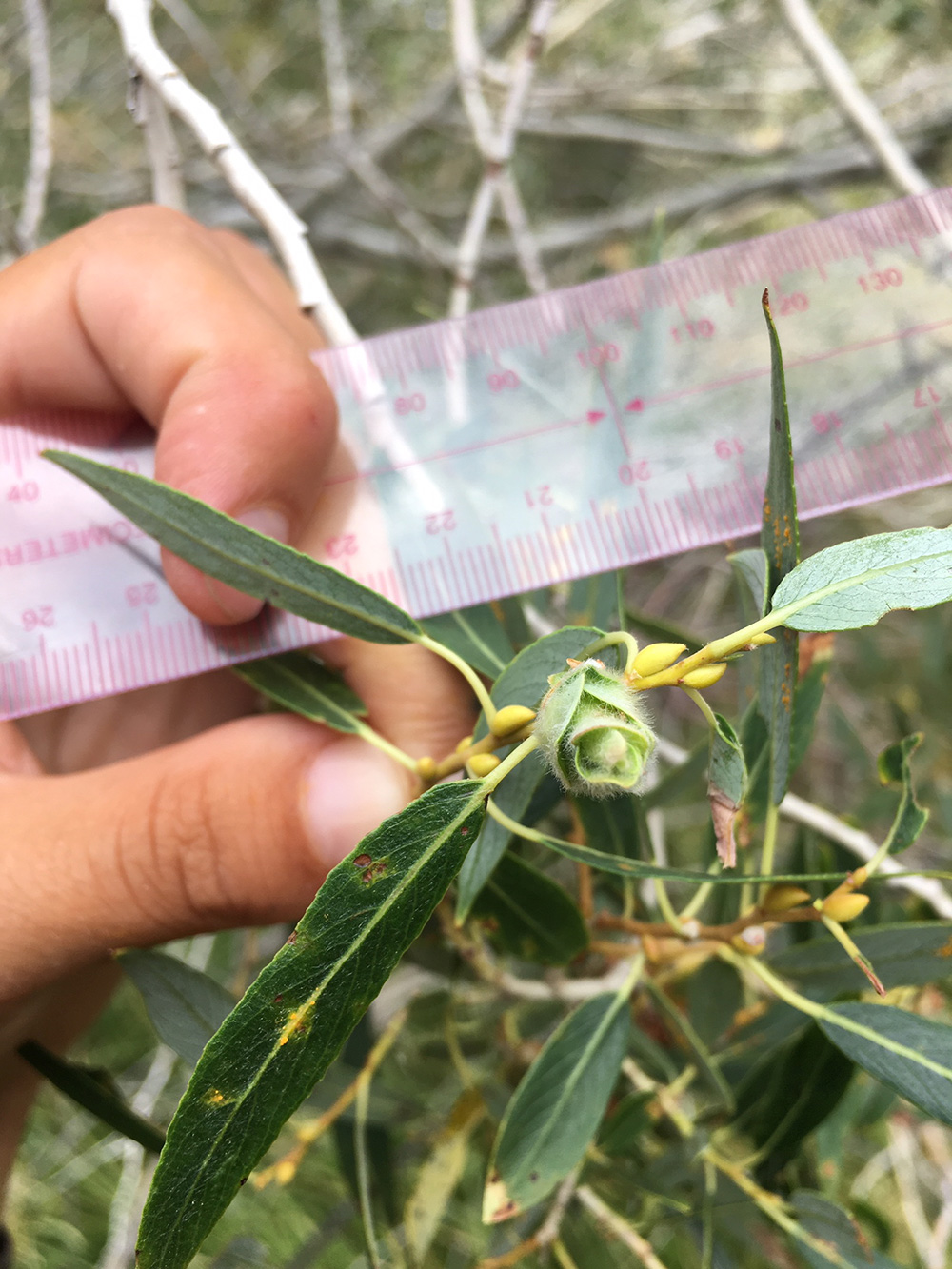 Trying not to disturb the resident yellow jackets, Meghan and I followed a simple surveying protocol at each tree. Walking around the plant, we reach to grab hold of upper and lower branches, measuring the first new growth segment we touch. The goal is to get a random sampling of growth for each tree. New growth can be recognized by a complete line around the stem, and it is also often a lighter green color. Meghan and I held up a plastic ruler to measure the segment from the base to the terminal bud at the end of the stem.
Depending on the individual plant, and how much it is shaded (influenced by location and where in the canopy we are measuring), the stems can vary significantly in length. Yet, with ongoing measurements, any significant changes in growth patterns can be observed. The data will later be compared to data collected by State Water Board-appointed stream scientist, Dr. Bill Trush, and his team, who will survey Vestal Springs and dozens of other willow clusters along Rush Creek's riparian corridors.
As Meghan and I wrapped up our visit to the Vestal Springs willows, and our time in the Mono Basin, we are thankful to have been a part of this project over the summer and to have helped with this component of stream restoration in the Mono Basin. And personally? It's always a good day when working with plants and the passionate people here at the Committee!