This post was written by Miranda Norlin, 2019 Outdoor Education Instructor.
The Mono Basin Outdoor Education Center (OEC) staff have been busy this season with a different group every week. Students of all ages, often from Los Angeles, spend five days with us, camping, hiking, and canoeing. They learn about the Mono Basin, where their water comes from, and how to cherish and preserve natural spaces and resources.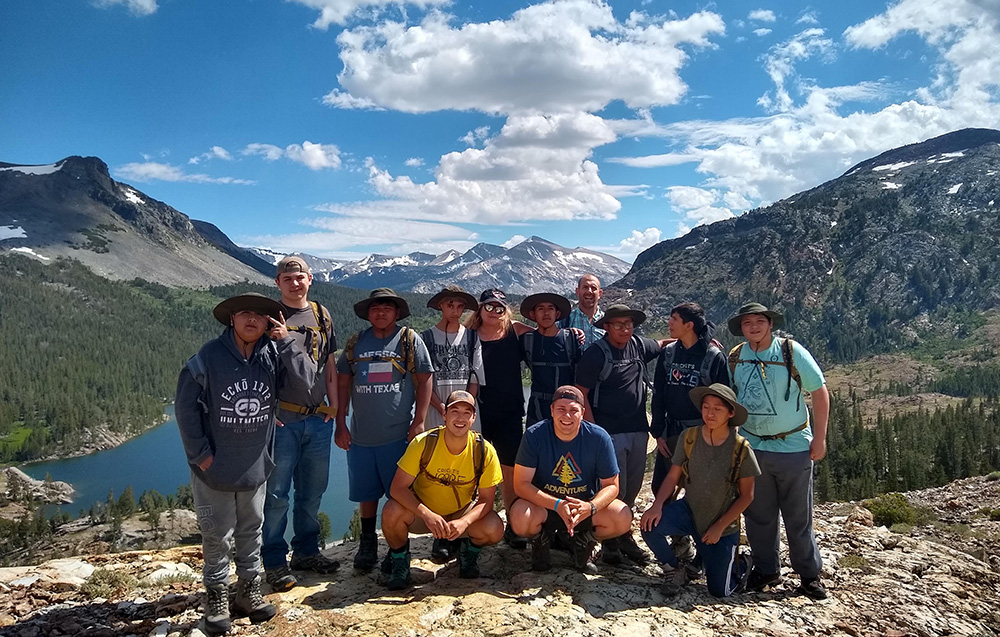 Each group brings new and wonderful adventures, but it takes hard work and support from many people to make sure students are prepared and to—literally—get boots on the ground. Most participants don't have all the equipment needed to hike and recreate outdoors, so we turn to the OEC closet to find what they need.
We put out a call for gently used boots in the most recent Mono Lake Newsletter and received an awesome response! You sent us many pairs of used boots, in great condition, and even a generous donation of ten brand-new pairs. Our closets and shelves (we had to build a new one) are overflowing, and our participants are well equipped for the activities their week at the OEC holds. We are incredibly grateful for the support demonstrated by these contributions—thank you so much!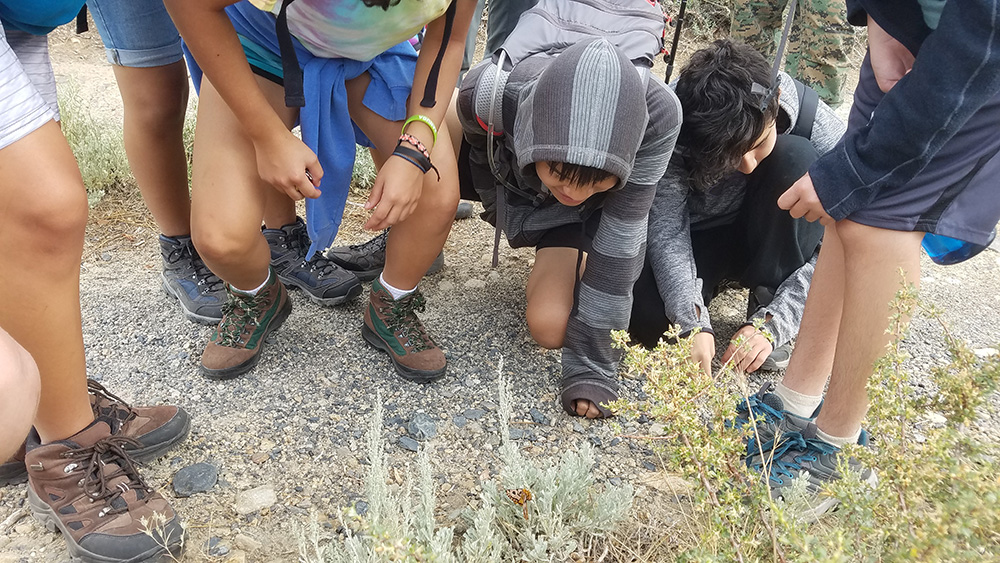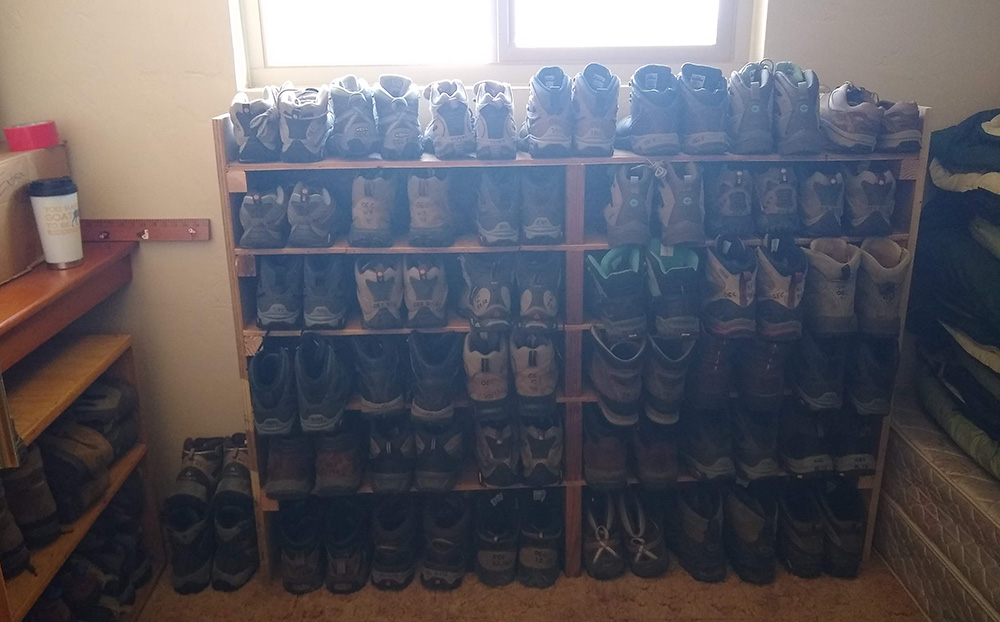 Although we no longer need boots at the moment, please check back as the season progresses for more opportunities to help these awesome students experience the Mono Basin.