Santiago and I will be saying "adios" to the snowy Mono Basin as we travel south to Los Angeles next week.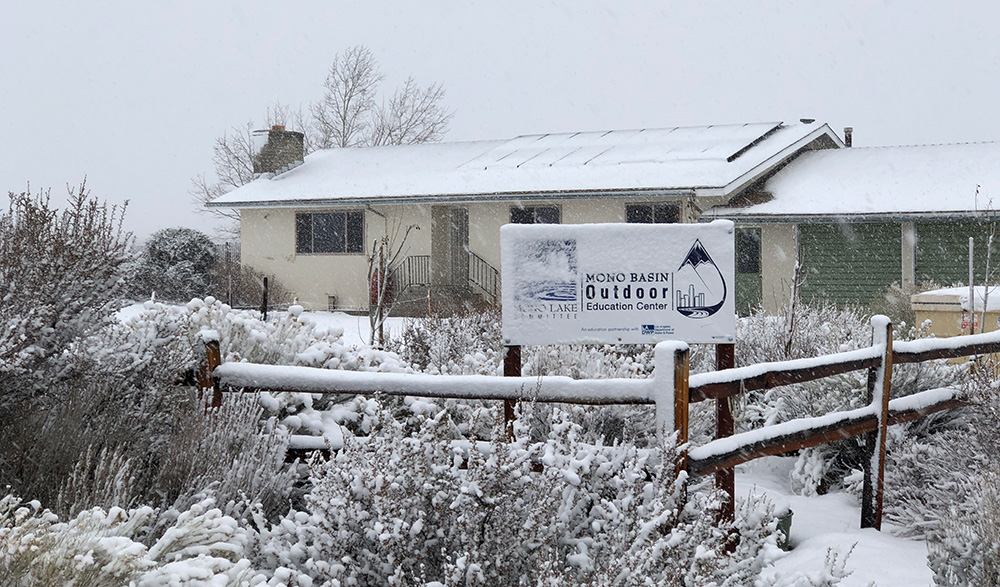 For two weeks we will be connecting with with community organizations and school groups in Southern California that visit the Mono Basin in the Outdoor Education Center (OEC) season, which is May through November.
During our visits to the groups we will give a slideshow presentation, share photos from the previous year's season, and reflect on memories we built during the groups' trips to the Mono Basin. Many groups have been returning to the OEC for many years and we like to keep in touch, visit their communities and campuses, and plan for their return to Mono Lake.
Visiting school groups within the Los Angeles Unified School District may be a challenge this year—there is a general strike starting on Thursday, and we don't know if we'll be able to visit all the groups we hope to see.
Our annual visit to Los Angeles is an integral part of the Mono Lake Committee's mission of outreach and education, and it strengthens the connection between the people of Los Angeles and the source of their water.