Join us for the Mono Basin Tree Identification field seminar, coming up in a few weeks! From the willows and cottonwoods of lush riparian zones to the windswept pines of coniferous forests in the adjacent Sierra Nevada, the Mono Basin has great diversity when it comes to our arbor friends.
This one-day seminar will dive into the diversity of trees in the Mono Basin and their identifying traits. We will examine, observe, and even smell the trees to help ingrain the knowledge into our senses. A day out in the field observing trees in the basin offers an excellent demonstration of the ecosystem gradient of alpine zones, mountain meadows, and the high desert which characterizes the Eastern Sierra.
One of the best ways to get an appreciation for the Mono Basin is to delve into the ecological mysteries hidden within its forests. In this seminar you will not only leave with a better understanding of the trees that surround us here in the basin, you will also be introduced to the creatures that share special relationships with these trees for their survival. Nature has evolved magnificent ecosystem dynamics that begin and end with trees; from Clark's Nutcrackers to sawflies, many species wouldn't be alive without the support of the trees that provide them livelihood.
Nora Livingston, the Mono Lake Committee's Lead Naturalist Guide, will be the instructor for this seminar. She studied dendrology (the study of trees) in the Appalachian Mountains where there are well over 100 tree species in a small geographic area.
Sign up to join us here and come with questions and a love of learning!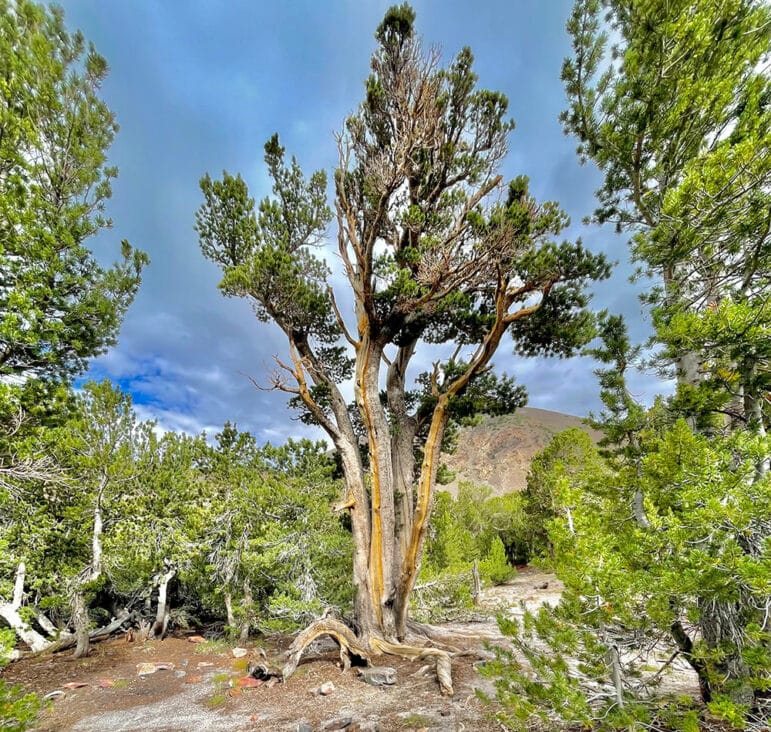 Top photo by Spencer Dutton.