The Mono Lake Christmas Bird Count (CBC) is a one-day citizen science effort to tally all the wild birds in the Mono Lake area. The forty-second annual Mono Lake CBC was held on December 22, 2020.
Due to COVID-19, the count was less of a social event and more of a quick-and-dirty data gathering day, with groups limited to folks who were already in a COVID "pod" or counting alone. Fourteen intrepid birders counted every bird they could see or hear in the 15-mile diameter CBC circle centered on the northwestern edge of the lake. The circle includes all of downtown Lee Vining south to the intersection of Highway 158 North and Highway 395 at Cain Ranch, west into the Sierra including Bohler, Lee Vining, Lundy, and Virginia Canyons, north to Conway Summit, and east just past the islands, which includes the areas of County Ponds, DeChambeau Ponds, and the Black Point shoals.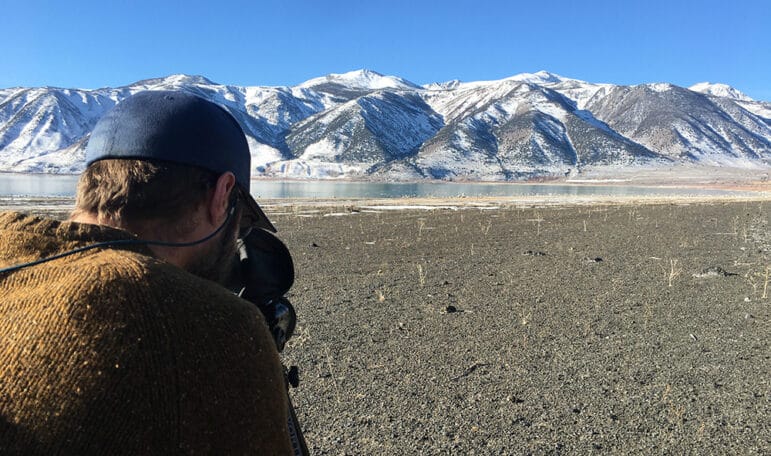 The weather this year was interesting before the count—very windy the night before, with gusts of up to 50 miles per hour—but fairly mild the day of, with clear to partly cloudy skies and temperatures ranging from 8°F to 57°F (it got warm there by the end!). Birders in ten teams tallied 55 species and a total of 1,173 individual birds—less than half of the number counted in 2019, with only slightly fewer observers.
We saw a few unusual species:
a juvenile Long-billed Curlew was found at the Black Point shoals—a first for the count
a Black Phoebe at County Park
nine Double-crested Cormorants at Navy Beach
a Fox Sparrow in Lee Vining at a feeder
a flock of eight Gray-crowned Rosy-finches on lower Virginia Lakes Road
during Count Week, a Green-tailed Towhee was seen in town (second for the count)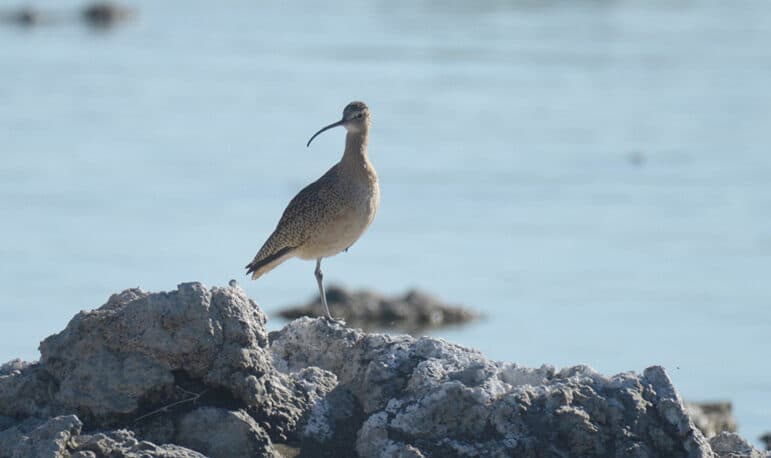 All parties had the impression of a lack of birds both in species diversity and abundance. This impression is confirmed by the results. Many species had a lower than average tally of all counts in the past three decades, though there were no "low count" records, other than species that were not detected. There was a startling lack of sparrows and sparrow species, and only two Northern Flickers recorded. A high count was only established for Pygmy Nuthatches, with 57 recorded.
Many thanks to the skilled and generous volunteers who make the Mono Lake Christmas bird count possible especially in a challenging year such as 2020. We missed getting to compile the results together with you all, and we will double down next year!
Top photo by Nora Livingston.