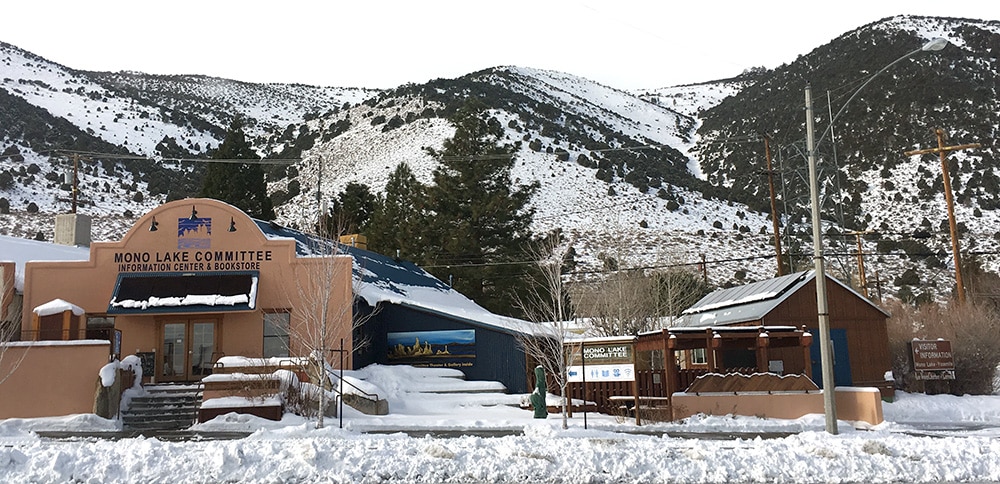 The Mono Lake Committee Information Center & Bookstore is temporarily closed through at least March 31 as a precaution to protect our staff and visitors from exposure to COVID-19.
You can reach us by email and at (760) 647-6595 about your questions regarding visiting Mono Lake and the surrounding areas, your Mono Lake Committee membership, and services available in town.
Our organization is closely monitoring the developing COVID-19 situation and we will reopen as soon as it is safe to do so. Our apologies for the inconvenience, we hope to see you next time. Safe travels.