The Mono Lake Committee's intern program is a bridge that connects passionate people to the Mono Lake story.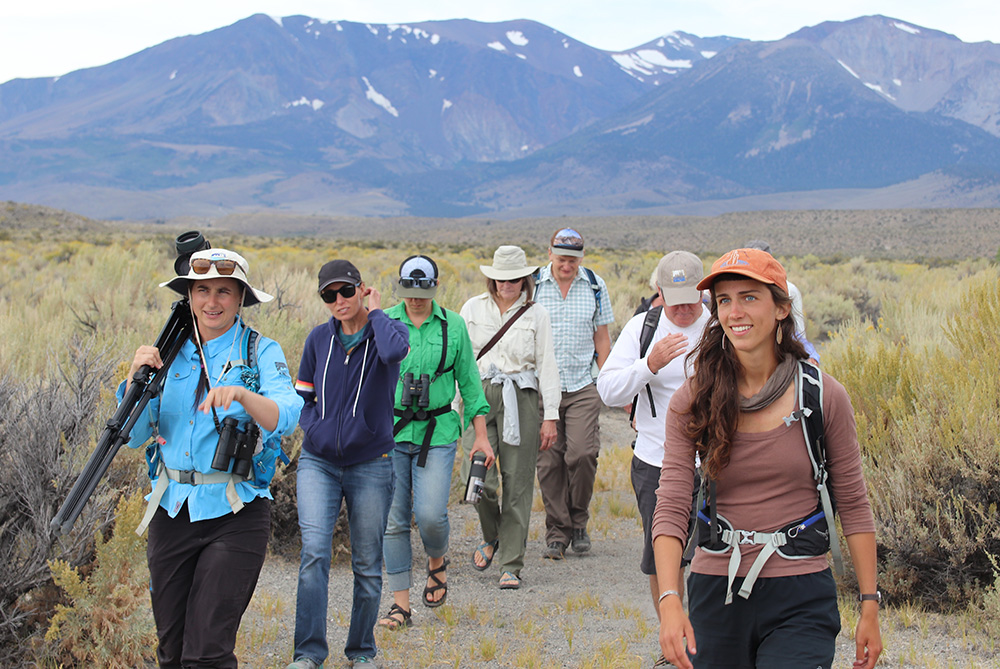 Internships allow individuals (young and old) the opportunity to be paid to work for a successful environmental organization and launch their own careers or propel them in new directions. Past interns fondly remember leading walking tours at South Tufa, answering challenging questions in the bookstore, guiding canoe trips with unbelievable scenic views, and recruiting new members to join the Committee.
In 2019, two families chose to honor family members with special contributions to support internships over the summer. This marks the first year the Committee made available the opportunity for memorial gifts in this manner.
The Ruth Borun Internship was created by the family to remember Ruth and her passion for environmental causes. Ruth joined the Committee as a member in the earliest days and enjoyed visiting the Sierra, hiking, and canoeing on Mono Lake. Ruth and her husband Dr. Raymond Borun raised three children in Los Angeles and enjoyed sharing their love for nature with their family by traveling to state and national parks. This internship recognizes Ruth's passion for supporting both wilderness and young people.
The Don Douglass Memorial Internship was created by Don's widow Réanne Hemingway-Douglass to remember Don's pioneering spirit and love for the Eastern Sierra. In addition to being a wonderful father, husband, and friend, Don was an adventurer, entrepreneur, mountain climber, mountain biker, sailor, engineer, author, publisher, chart maker, and philanthropist. The Douglasses remember attending the first gatherings of the Committee, and for many years they called Swall Meadows home.
The Ruth Borun Internship for 2019 was awarded to AnnaLisa Mayer. Caroline Bottega received the 2019 Don Douglass Memorial Internship. To read more about these interns, see the Staff migrations article on page 26 of the Fall 2019 Mono Lake Newsletter.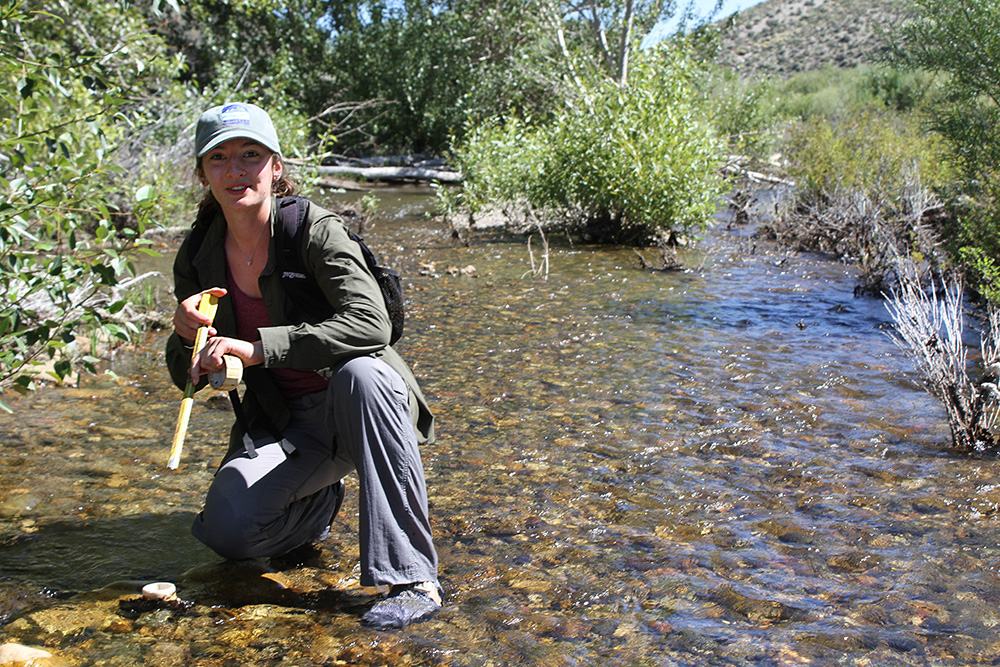 Internships can be funded for one year or for multiple years into the future. If you are interested in investing in this program or would like to create a memorial gift, please contact me, Philanthropy Director Anna Christensen, by email or at (760) 647-6595.
This post was also published as an article in the Fall 2019 Mono Lake Newsletter (page 13).