Are you someone who loves talking with people and providing excellent customer service? Do you want to make the world a better place? As an Information Center & Bookstore Assistant at the Mono Lake Committee, you will be the face of this successful non-profit to visitors coming through the doors.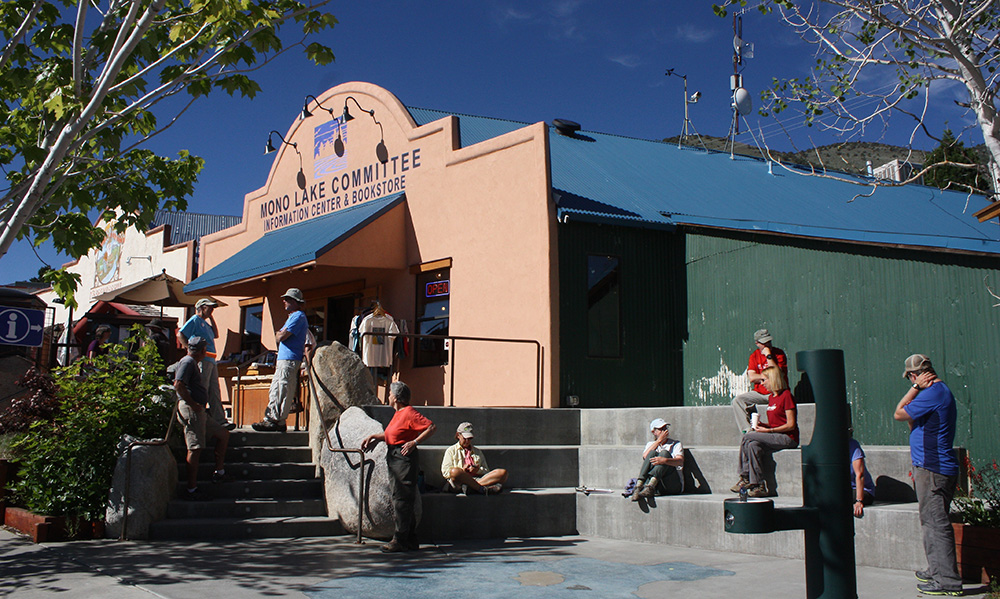 This is not your average retail experience: Along with selling books, T-shirts, and gift items, you will be providing information to visitors about the important environmental success story of Mono Lake. You will sign up new Mono Lake Committee members and help visitors understand and appreciate Mono Lake's unique ecosystem and the importance it plays for multitudes of birds and other wildlife.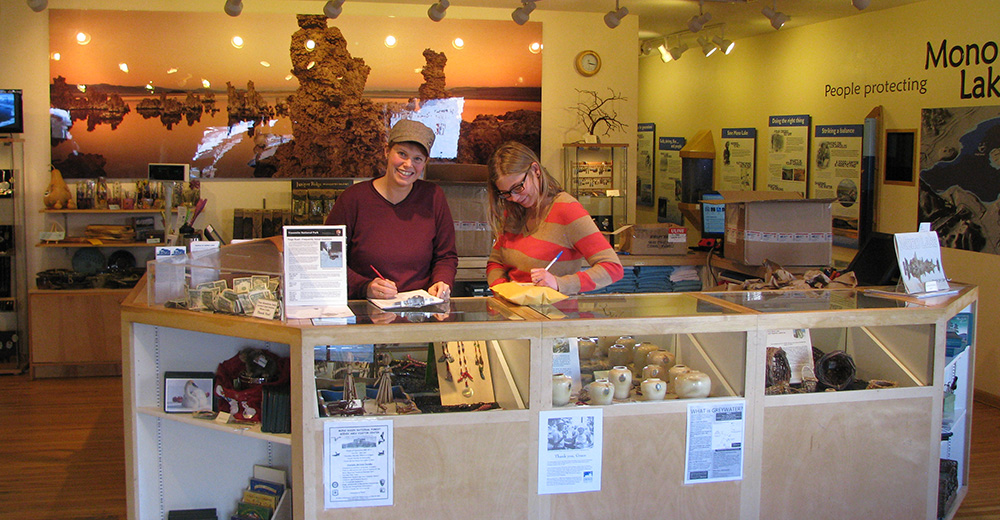 You'll be giving visitors information on the best local hikes, where to kayak, the best birding spots, what to do in Yosemite, and a myriad of other subjects. And you'll be keeping the store beautiful, clean, and well-stocked while working with the many visitors who pass through on any given day.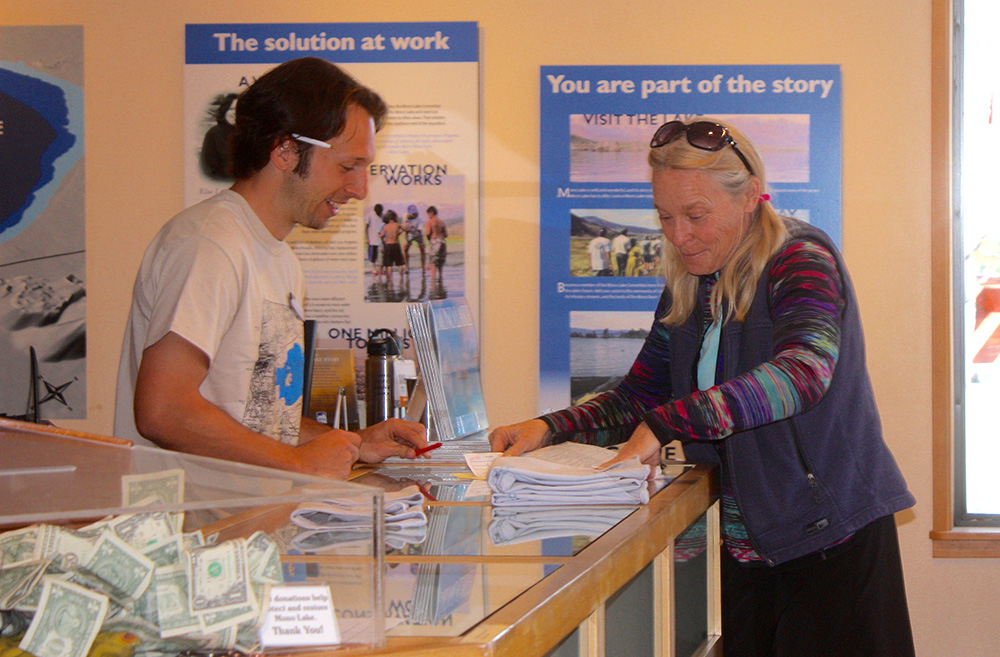 Excellent money handling skills and the ability to work weekends and varying shifts—some days opening at 7:30am, other days closing at 9:30pm—are required. This full-time temporary position runs from May 16th through September 30th. Please email your resume and cover letter to me, Lily Pastel, Information Center & Bookstore Manager. Review of applications will begin immediately and will end once the position is filled. Please see the jobs web page for more information and call me with any questions at (760) 647-6595.