On August 3 the Inyo National Forest released its revised land management plan and draft record of decision.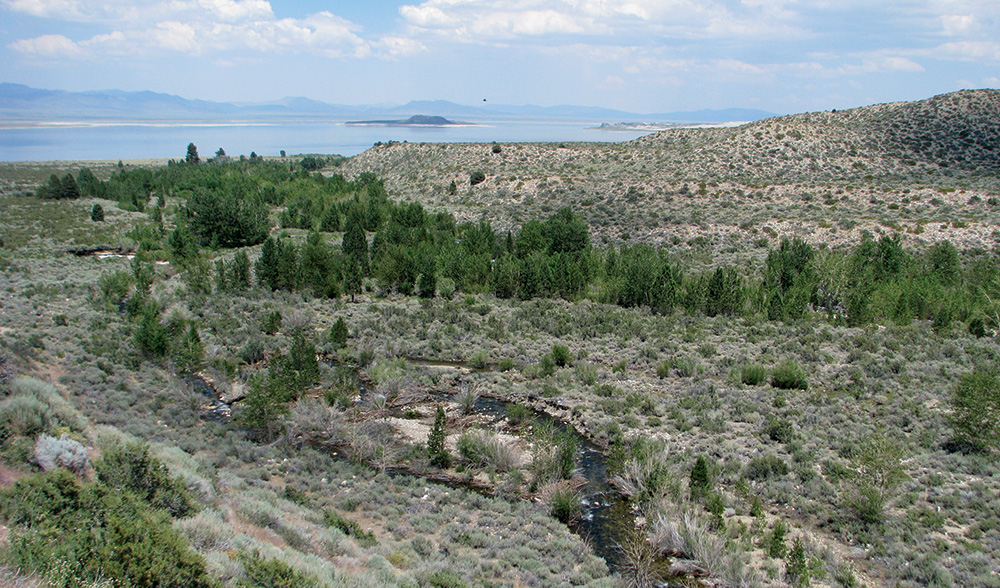 Also known as the Inyo National Forest Land Management Plan, this new plan, when final, will replace the 1988 plan that the Inyo has been following. Once the new plan is approved it will provide management guidance for the Inyo's two million acres over the next two decades.
Since 2014 the Mono Lake Committee has been involved in the public plan revision process, attending meetings, analyzing information, and commenting on the plan revision. Specifically, the Committee has evaluated how the plan affects the Mono Basin National Forest Scenic Area, eligibility for Wild & Scenic River designation for Mono Lake's tributary streams, and the Mono Basin landscape.
Thanks to the Committee's previous comments the new plan has improved the area-specific desired conditions and management direction for the Mono Basin National Forest Scenic Area. However, the plan does not go far enough in recognizing Wild & Scenic River eligibility in the Mono Basin. Consequently, the Committee formally objected to the plan's failure to include some Mono Basin stream segments as eligible for Wild & Scenic River designation.
According to the Committee's analysis, Lee Vining Creek, along with segments of Mill Creek, Walker Creek, Parker Creek, and Rush Creek all qualify for eligibility, and earlier comments outlined the reasoning. Based on Forest Service criteria, these creek segments possess "Outstandingly Remarkable Values" and should be considered for eligibility based on scenic, recreational, geologic, wildlife, or historic and cultural values. Many of the creek segments are located within the Scenic Area, and most of them have undergone significant State Water Board-ordered restoration and habitat recovery as a result of Decision 1631 and the Mono Lake Public Trust Decision.
Now that the objection period is complete, an objection review follows. The Inyo will schedule meetings for objectors and those who apply as an "interested person." Only after those meetings and after the Inyo formally responds to objections can a final record of decision be issued. Based on the objection process, likely timeline for meetings, and formal notification in the Federal Register, a final plan will likely be available during the first quarter of 2019.
This post was also published as an article in the Fall 2018 Mono Lake Newsletter (page 7).