While our Information Center & Bookstore remains closed in response to the COVID-19 pandemic, you can still support the Mono Lake Committee with the purchase of books and Mono Lake products online in our newly remodeled online store.
If you happen to be stopping in Lee Vining, you can even pick up your order right from our door on Fridays and Saturdays from 10:30am to 3:00pm (be sure to select the pickup option on the checkout page).
Our online store is stocked with some of our favorite Mono Lake Committee exclusive items, titles of local interest, maps for your next hike, and essential personal care products for summer. To welcome you to our new online store we're also offering 15% off orders over $50 through the end of July when you use the code: SHOPONLINE.
More stock is being added weekly, so be sure to check back in and take advantage of that discount code as we expand our selection of books and other products. As always when you make a purchase through our online store 100% of proceeds benefit the Mono Lake Committee and our work to protect and restore Mono Lake.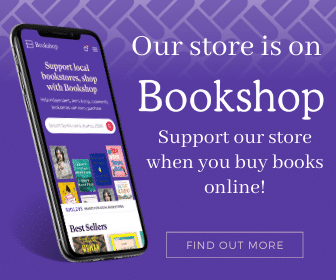 Not seeing the book you're after? Head on over to our Bookshop page to browse their endless supply of titles, puzzles, and art supplies. All products purchased through Bookshop will contribute 30% to the Mono Lake Committee when you follow this link.
If you've seen an item in our store that isn't available online I am happy to check our stock and take your order via phone, so feel free to give me a call at (760) 647-6595 or email me with your inquiry.
Thank you all for your continued support, stay healthy, and enjoy a new book!
Top photo by Lynette Villagomez.