The Mono Lake Committee is encouraging California voters to support Proposition 68, the California Clean Water & Safe Parks Act, in the upcoming June election. The measure was created with bipartisan support in the legislature and provides $4 billion to address important park, water, and natural resource needs. Among the many statewide benefits, including important clean water and parks access provisions for underserved communities, Prop 68 contains components that are important for Mono Lake.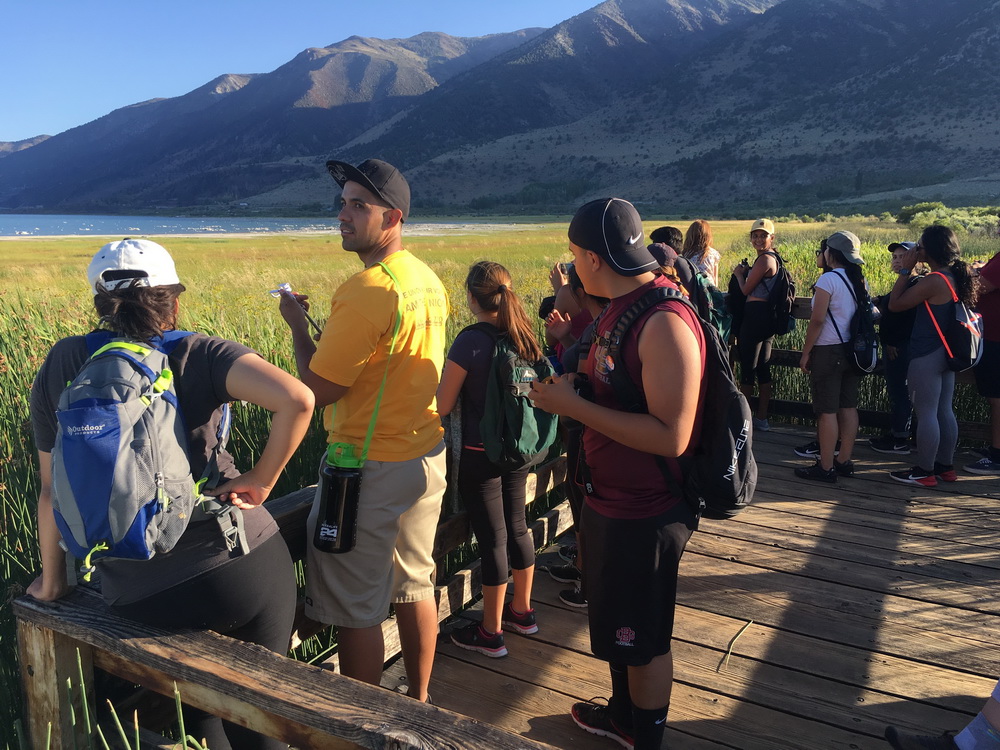 Funding for existing State Parks could improve infrastructure at the Mono Lake Tufa State Natural Reserve and funding dedicated to the Sierra Nevada Conservancy will benefit resource management in the Mono Basin. There is funding for climate change planning, habitat resiliency, and watershed restoration project, which will support priorities that the Committee sees as critical to protecting Mono Lake's long-term health.
At the southern end of the Los Angeles Aqueduct, Pro 68 would provide funding to advance urban water-wise strategies that the Committee has long promoted as solutions to protect Mono Lake, including water recycling, groundwater planning, and stormwater capture. Prop 68 will also help stabilize the Salton Sea, which provides vital migratory habitat for Mono's Eared Grebes.
Quick facts on Prop 68:
Prop 68 is a general obligation bond that invests $4 billion to protect California's water, parks, and natural resources.
At least 5% of Prop 68 funds are allocated to severely underserved communities and up to 5% for community access projects including multilingual translations, education, physical activity programs, and workforce development.
Prop 68 includes:

$725 million for parks in neighborhoods with the greatest need
$218 million to repair and improve state parks, including projects that provide recreational opportunities for low income park visitors
$30 million to improve access to parks, waterways, natural areas, and outdoor recreation areas, including expanding outdoor experiences for underserved youth
$250 million for clean drinking water and drought preparedness
$80 million to prevent or reduce groundwater pollution
$20 million for green infrastructure projects that benefit underserved communities
$40 million to restore natural and community resources, including conversion of fossil fuel power plants to green space
$40 million to state and local conservation corps for underserved young people and communities
Resources: