Have you been to Bing.com lately? Take a look at the striking photo of Mono Lake featured there! (Click on the link and scroll through the photos using the arrows at the bottom right of the screen.)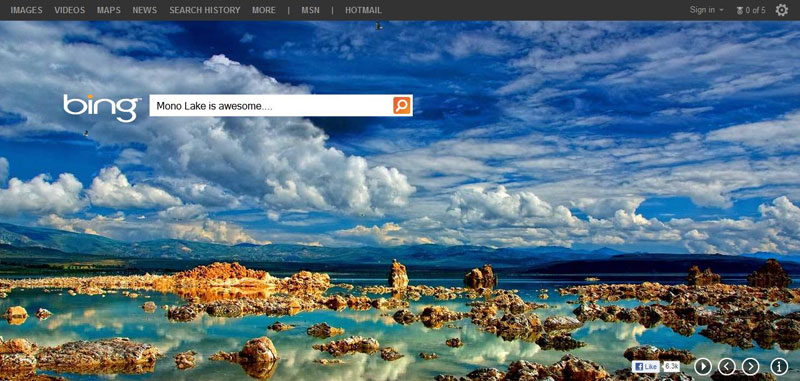 The photo shows a view from Old Marina looking northwest over the lake to Black Point and Conway Summit at a lake elevation somewhat lower than the current elevation of 6382.4 feet above sea level.
When the photo appeared on Bing.com a few days ago, it sparked a jump in visitation to the Mono Lake website—nearly 8,000 people clicked through to our site in one day. That's more clicks than at any other time except for December of 2010 when NASA's news about Mono Lake's bacteria broke. Thank you, Bing.com!