This post was written by Rosanne Catron, 2013 Office Director.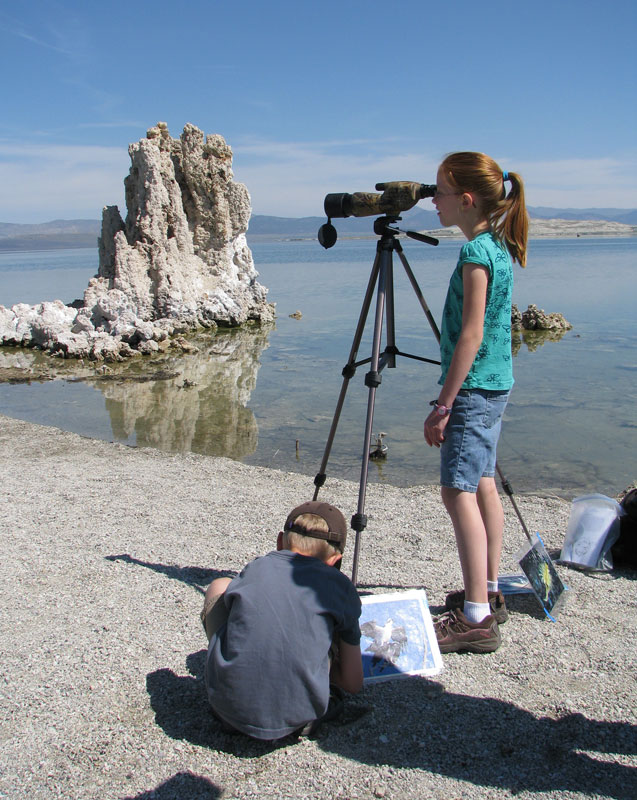 Do you have a spotting scope collecting dust in your attic or garage? The Mono Lake Volunteer program is on the lookout for a simple, sturdy birding tripod and scope for volunteers to use when they are at the lakeshore talking to the public about Mono Lake's wildlife.
If you are interested in donating a spotting scope or the money to purchase one, please contact Office Director Rose Catron for more information.