This post was written by Anna Boyes, 2018 Mono Lake Intern.
Although new to the Mono Lake Volunteer program, April Sall is no stranger to environmental advocacy. Originally from the California desert, she worked as a biologist for the National Park Service in Joshua Tree National Park before moving to the Eastern Sierra two years ago.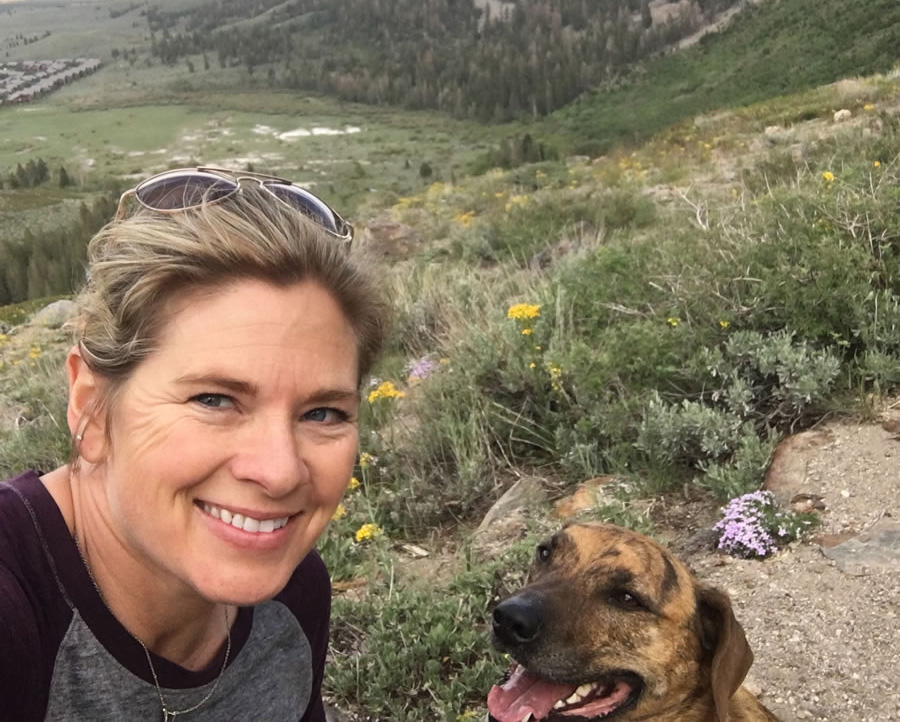 She is currently the director of the Bodie Hills Conservation Partnership; a non-profit that works to preserve and protect the Bodie Hills. Her main objective right now is to secure permanent protection for the area that is currently undesignated BLM land and Wilderness Study Areas. April manages and runs the non-profit, does fundraising work, and leads programs to showcase the beauty of the area. In her time off, she enjoys spending time with her dog, hiking, camping, paddleboarding, and recreational softball.
After growing up with parents who were both involved in conservation and volunteered frequently, April says that volunteering is important to her. As a Mono Lake Volunteer, this summer she has worked on the Pioneer Solar Pavilion, helped with restoration work, and provided visitor support at Mono Lake County Park and South Tufa. April also serves on the boards of the California Desert Coalition, The Wildlands Conservancy, and the Morongo Basin Conservation Association. With The Wildlands Conservancy, she worked on a campaign to prevent the Los Angeles Department of Water & Power from building a power line transmission corridor through a nature preserve.
Her experience in conservation and advocacy has given April a unique appreciation for Mono Lake. She says the "ecological benefits and the story of the lake, as well as the habitat it provides" make it important to her. She loves getting to drive by the lake on her way to work, and attending Mono Lake Committee events and outings. She says the volunteer training allowed her to meet a lot of great people and make new friends.
If you are looking for a great way to get involved in environmental advocacy, consider volunteering or becoming a member of the Mono Lake Committee!