Mono Lake's California Gulls and coyotes appear in the winter issue of Audubon Magazine, in an article by Jane Braxton Little: Amidst California Drought, Coyotes Creep Closer to Mono Lake's Gull Colonies.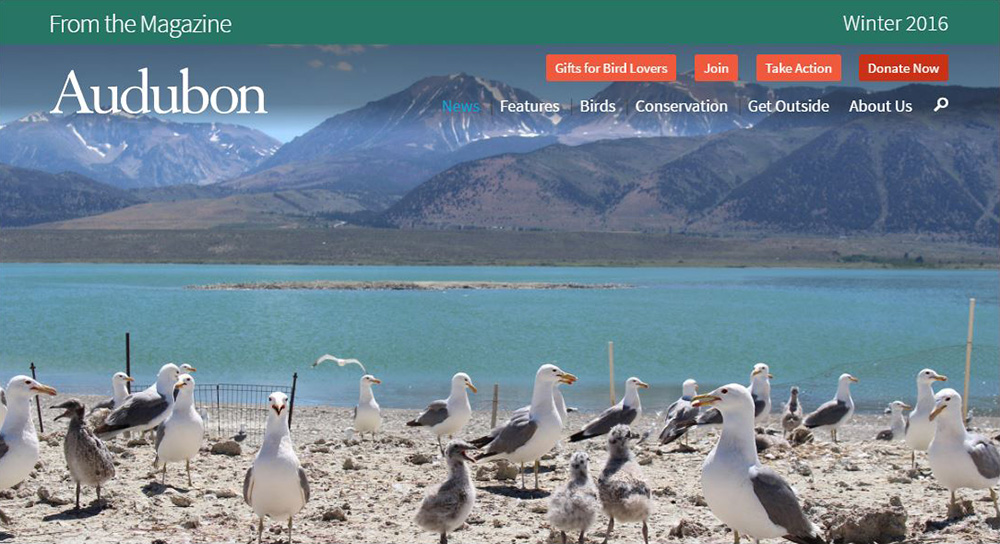 Little spoke with Committee Executive Director Geoff McQuilkin and local Point Blue Conservation Science researcher Kristie Nelson about plans to install a temporary electric fence across the emerging landbridge, intended to deter coyotes from reaching the gulls' nesting islets. You can support the fence project here.
Little hit the nail on the head, writing, "Even if the fence thwarts the coyotes, the basic predicament at Mono Lake isn't predators eating prey: It's the loss of water." So while we prepare to build the fence we'll also be watching the weather closely for any sign of a break in this record-setting California drought.
Top photo courtesy of Point Blue Conservation Science.