We didn't know it in November 2016, but the severe drought that had plagued Mono Lake and California for five years was nearly over. After record-setting winter precipitation and subsequent record-setting runoff last summer, Mono Lake had risen 4.2 feet by November 2017.

That difference in lake level is clearly visible in these satellite photos from the folks at Planet, most notably on the landbridge near Negit Island and the white "bathtub ring" around the lake's shore. After tracking and celebrating Mono Lake's rise from up close last year, it's fun to see it in a big-picture view!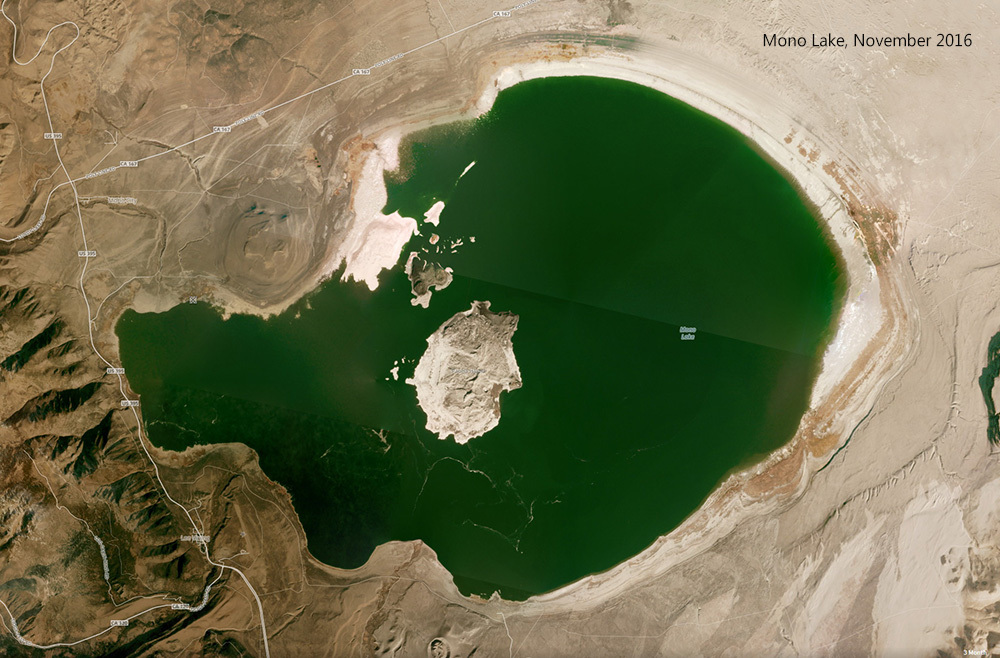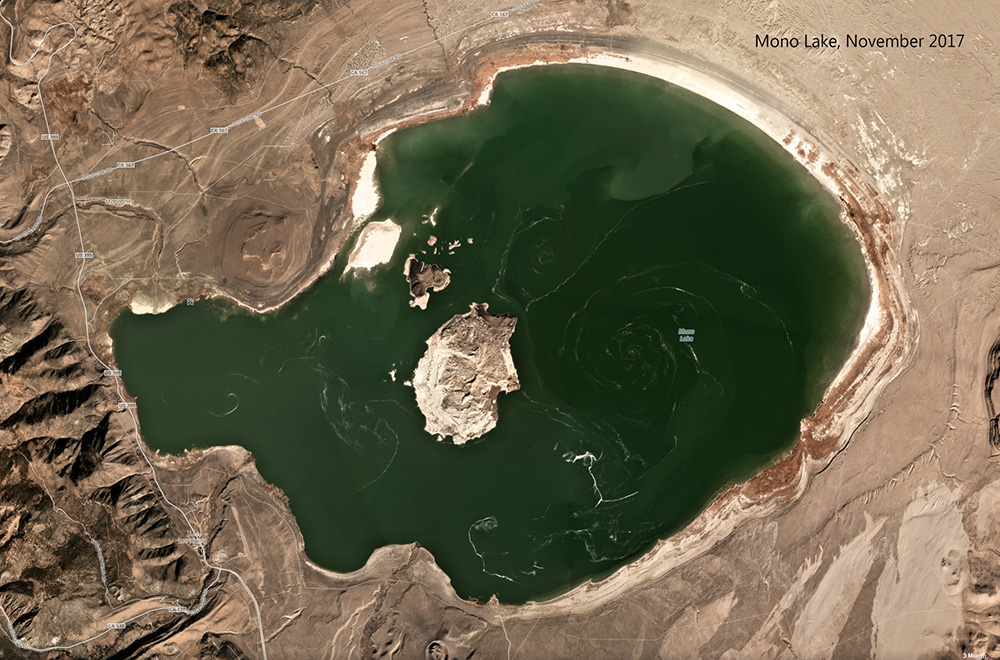 So far this winter has been dry, though it's raining right now as I write this post. As ever, our fingers are crossed for some real winter precipitation in the coming weeks, to keep Mono Lake on the rise.