Friends and fans of the book Naming Mt. Thoreau—edited by Laurie Glover and published by the Mono Lake Committee's Artemisia Press—won't want to miss this special opportunity for a reading by the book's contributors in Santa Cruz.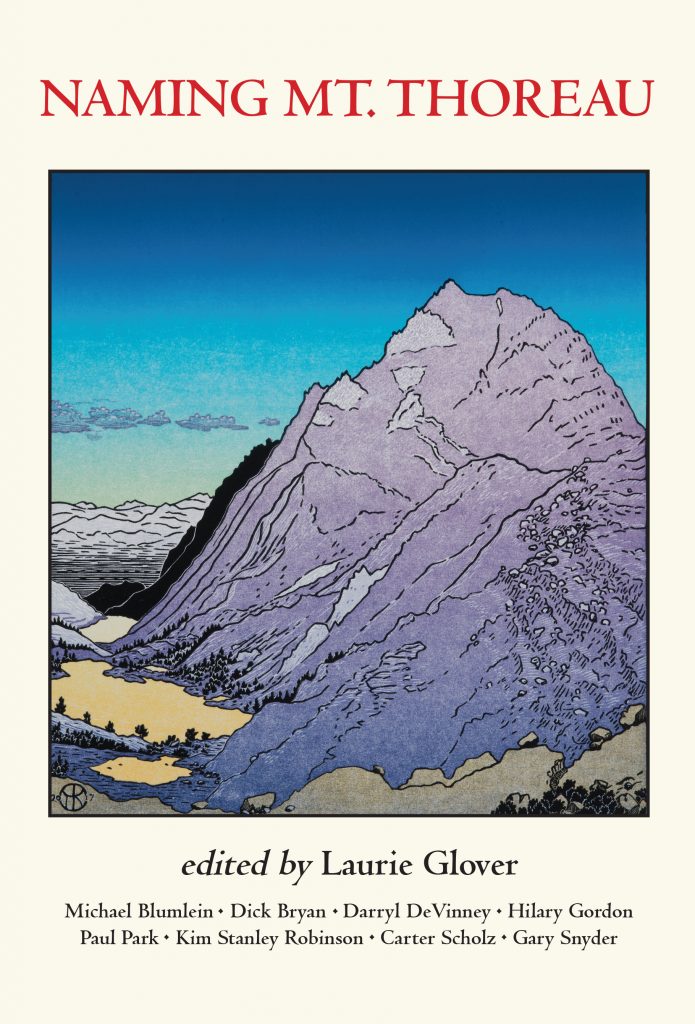 Where: Bookshop Santa Cruz at

1520 Pacific Ave, Santa Cruz, CA 95060

Day: Wednesday, November 6, 2019
Time: 7:00pm (Chairs for open seating are usually set up about an hour before the event begins.)
Cost: Free
The book: Naming Mt. Thoreau, edited by Laurie Glover with art, photos, and essays from Michael Blumlein, Dick Bryan, Darryl DeVinney, Hilary Gordon, Tom Killion, Paul Park, Kim Stanley Robinson, Carter Scholz, Gary Snyder, Christopher Woodcock, and David Robertson.
In the fall of 2014 this notable group of friends gathered to summit USGS Sierra Nevada peak 12,691 with the idea of renaming it "Mt. Thoreau" in honor of naturalist, philosopher, transcendentalist, and author Henry David Thoreau. Naming Mt. Thoreau is a collection of essays that arose from this simple undertaking of ascending a mountain; it is a meditation on friendship and influence, proximity and distance. Taking their cues from Thoreau, they offer this collective set of texts and images as a call to close attention. Not just to what is present but to what is not, but still is.
All of the contributors donated their work to raise funds for the Mono Lake Committee. If you can't make the reading, you can purchase Naming Mt. Thoreau online from the Mono Lake Committee here. Special thanks to Bookshop Santa Cruz for hosting this event.