A couple weeks ago, I had the pleasure of assisting the Mono Lake Committee's Lead Naturalist Guide Nora Livingston in the inaugural run of our field seminar called "Natural History at the Edge of the Sierra." From the shore of Mono Lake to the saddle of Tioga Pass, it was a nature-filled day of excitement and education.
After a week straight of rainy days, the weather was perfect; not too hot and not too cold, with a smattering of puffy white clouds. Down in the basin, we had a lovely time watching twirling Wilson's and Red-necked phalaropes, peeling open piñon pinecones, and watching fence and sagebrush lizards chase after newly hatched termites.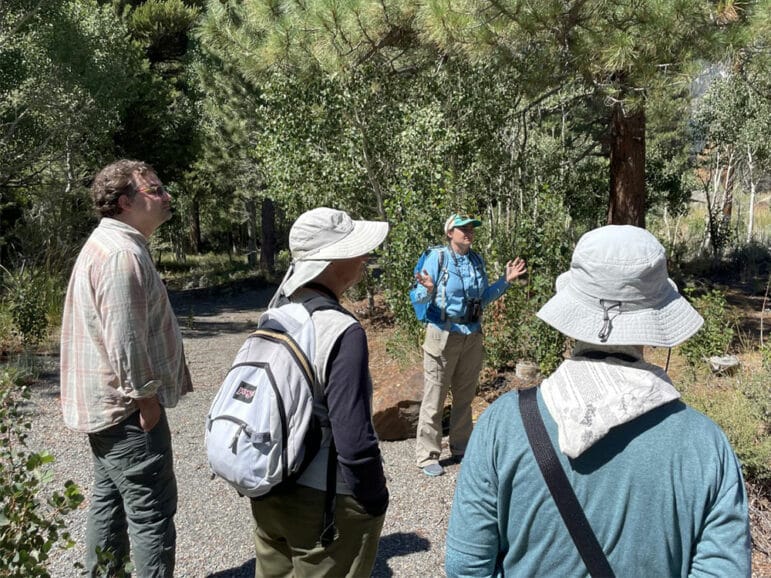 Further up in elevation, we ventured into the lower reaches of Lee Vining Creek, where we became acquainted with Jeffrey pines, quaking aspen, and Sierra juniper while wandering through the riparian zone, and thanks to the recent deluge of rain, some of the largest bolete mushrooms I have ever seen emerged on the forest floor in all their understated beauty.
We climbed further up Tioga Pass, surpassing 8,000 and then 9,000 feet in elevation. Near the crest of Tioga Pass, we were treated to many amazing sights, including a Bald Eagle perched contentedly in a towering western white pine, hundreds of beetle larvae munching on young willow leaves, sap-coated and vibrantly purple whitebark pinecones, and a solitary pika scurrying amongst 500 million-year-old rock along a talus slope.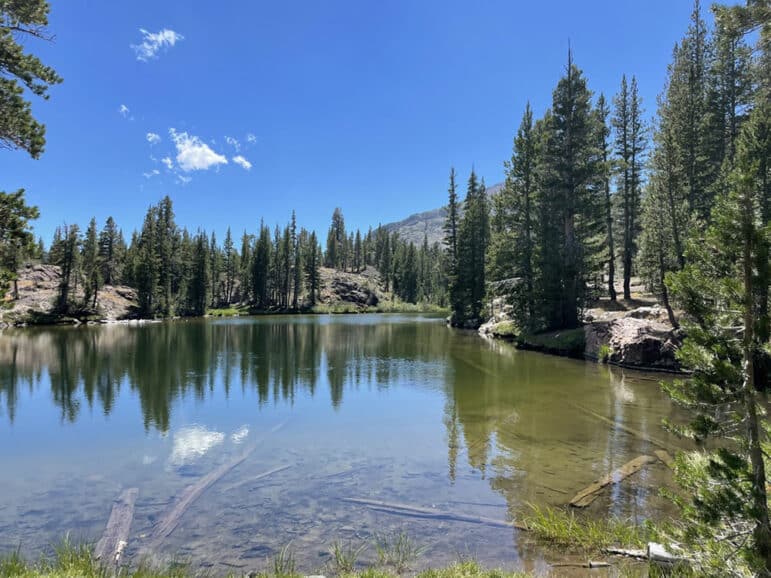 Through it all, Nora was an excellent leader, and the attendees and I felt truly content being immersed in the joy of exploring nature, asking questions, and soaking up the wonders of the Eastern Sierra.
Top photo by Spencer Dutton.