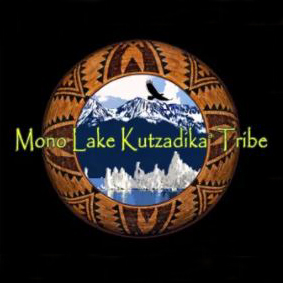 "The Mono Lake Kutzadika'a Tribe have existed for time immemorial in the Mono Basin," wrote Representative Paul Cook in the opening statement of a new bill recently introduced in the House of Representatives, which seeks federal recognition of the Mono Lake Kutzadika'a Tribe.
The bill reflects decades of work and centuries of resilience by members of the Tribe. Charlotte Lange, Chairperson of the Mono Lake Kutzadika'a Tribe, said, "the Mono Lake Kutzadika'a Tribe has been enduring the process of recognition for decades. It saddens my heart to hear our elders say, 'I won't see it in my lifetime.' My grandfather fought for the tribe and his strength keeps my dedication to follow in his path." With the introduction of the bill, however, the ongoing work by many may finally be met with success.
As the press release states, "The Kutzadika'a remained landless and without federal protection in the wake of the California Gold Rush and other encroachments into their ancestral lands. Despite these challenges, the Mono Lake Kutzadika'a people have remained politically and culturally distinct, living continuously near Mono Lake since time immemorial. The tribe has maintained and revitalized their cultural practices and advocated for the preservation on Mono Lake, which is central to its culture and history."
The Mono Lake Committee supports tribal recognition for the Mono Lake Kutzadika'a. Following a meeting with the Kutzadika'a Tribe and Mr. Cook's staff in October 2019, the Committee wrote a letter of support for federal recognition. Our letter joined those from Mono County and others, showing broad support for the bill. The Tribe and the Committee's shared passion for preserving Mono Lake continues to bring us together and we are looking forward to continuing to work with the Mono Lake Kutzadika'a Tribe here in the Mono Basin.
Top photo courtesy of the Mono Lake Kutzadika'a Tribe.