This post was written by Chloe Isaacs, 2019 Mono Lake Intern.
We are delighted to host nationally-acclaimed artist Faith Rumm's work in the Mono Lake Committee gallery.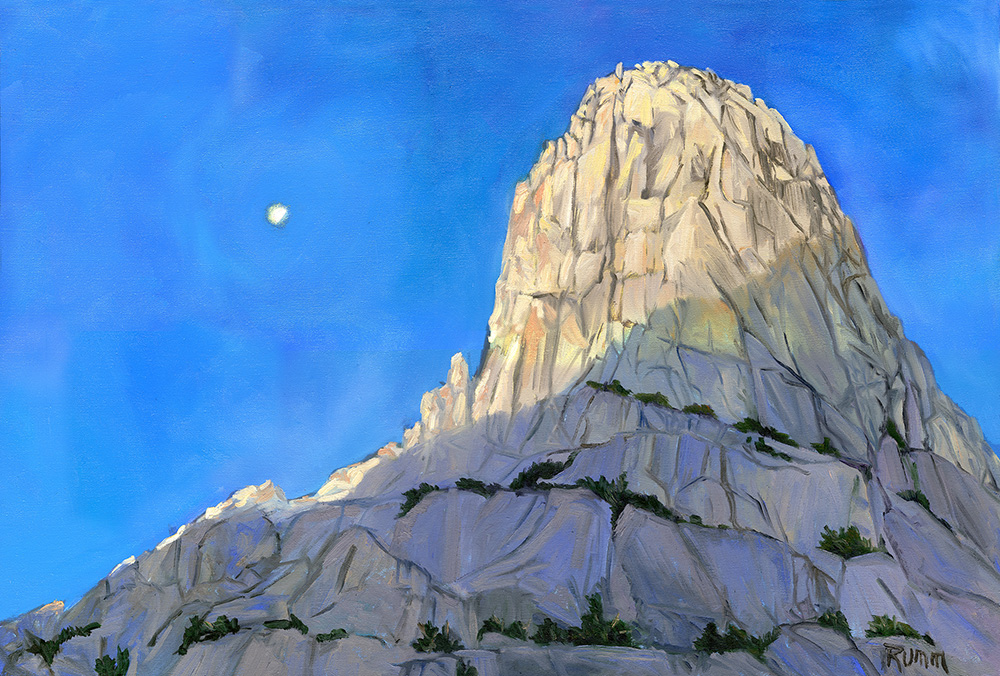 Join us for an evening artist's reception to open the new show, entitled "High Sierra by Hand and Foot," on Saturday, August 31. From 5:00pm to 7:00pm come meet Faith, see her work, and enjoy light refreshments in the gallery.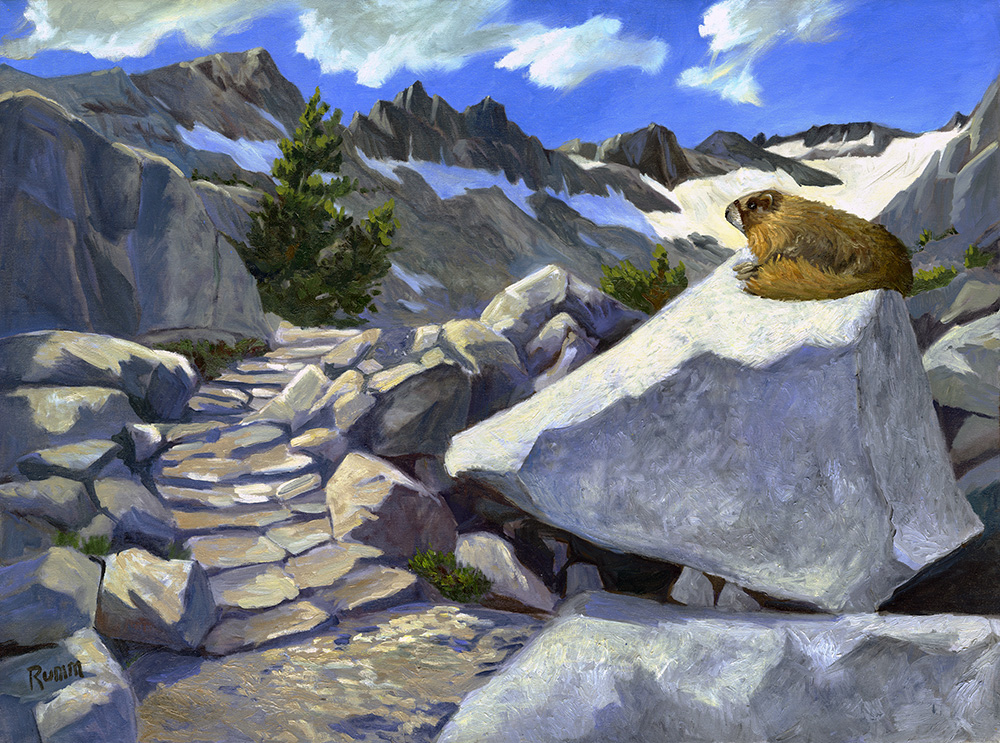 Faith's striking, large, and beautiful paintings are largely inspired by the High Sierra views captured along her through-hikes of the John Muir Trail. As a California artist, natural history illustrator, and interpretive designer, Faith's experience working as a ranger has deepened her connection with the mountains and nature.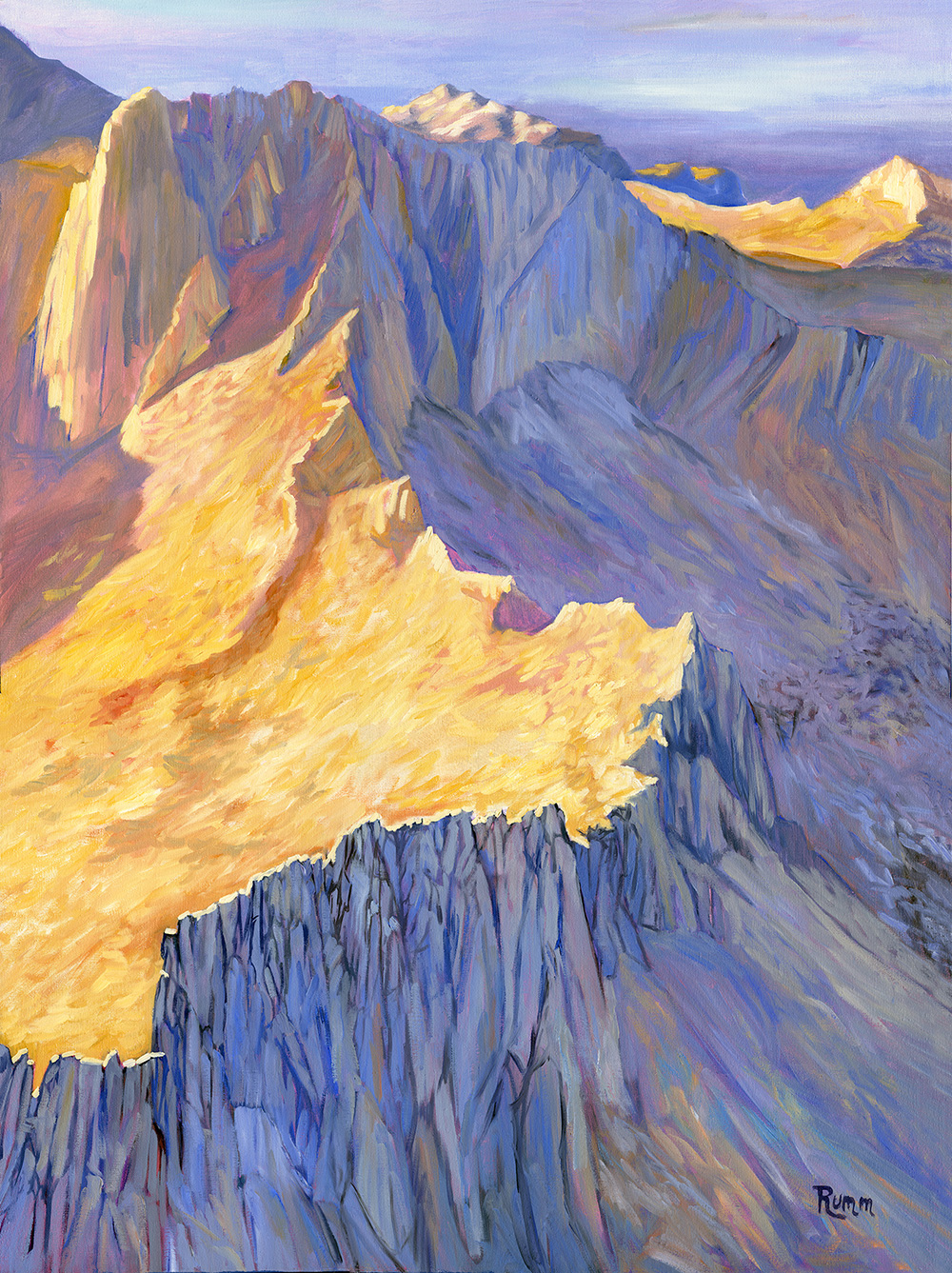 The show features 23 framed gallery pieces, all of which are either oil on canvas or oil on board, plus a variety of matted prints. Each framed gallery piece, as well as each matted print, is available for purchase. The show will be on display through February 2020—be sure to make it to Lee Vining to check it out!