It is my pleasure to welcome local artist Rosemarie Willimann and her paintings to our gallery as the first art show of 2023.
Though we are currently experiencing what feels like an endless winter, Rosemarie's new show, Seasons of the Eastern Sierra, features depictions of all four seasons on the Eastside. I've become so accustomed to the subdued winter palette outside my door that it is a welcome change of pace to step into the gallery and see the colors of spring, summer, and autumn adorning the walls.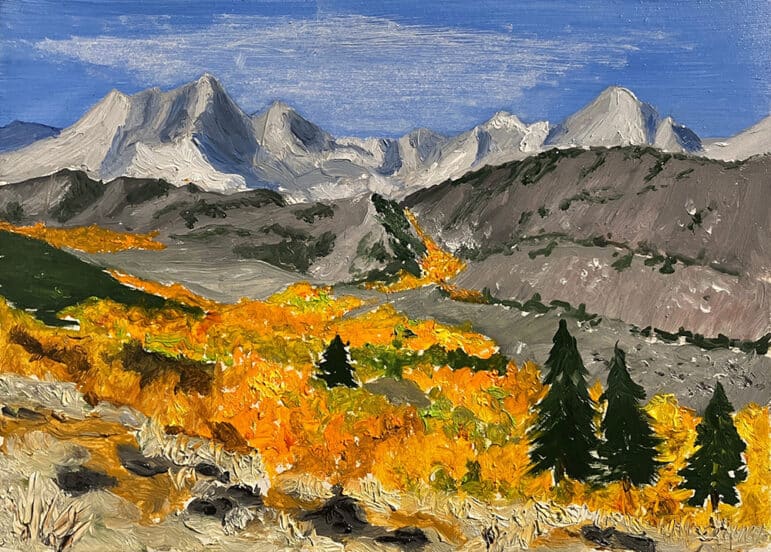 Rosemarie lives just north of Mono Lake in Bridgeport part-time, and has been a dedicated Mono Lake Volunteer for more than a decade; her knowledge of this area is visible in her artistic interpretations of these local landscapes. Through her oil paintings, watercolor, and mixed media Rosemarie uses a variety of artistic styles and techniques to bring the Mono Basin and beyond to life in the gallery.
We'll host an artist's reception for this show on Saturday, June 17, 5:00–7:00pm, so mark your calendars if you'd like to join us for refreshments and meet Rosemarie. Next time you find yourself in Lee Vining I hope you stop in to say hello and view the gallery show, which will run through July 2023.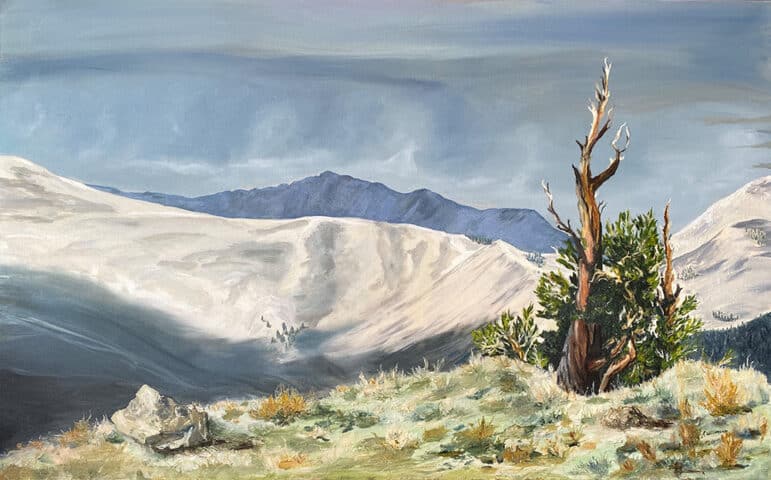 Top photo: Mt. Dana painting by Rosemarie Willimann.