This post was written by Rosanne Catron, 2011 Office Manager.
What goes into re-stuccoing a storefront?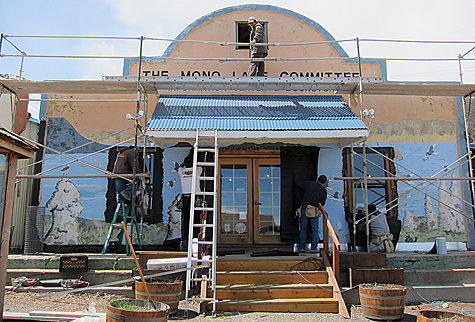 First, wait for the snow to melt! Next, there was walnut-blasting, stucco removal, and general repair and renovation.
After waiting for some warmer days, the construction crew went to work on the "brown coat" and prepping for the stucco.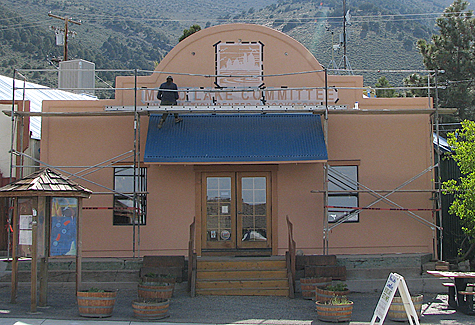 During the rare calm moments in a week of strong winds, scientific illustrator Logan Parsons applied stencils for the logo and lettering.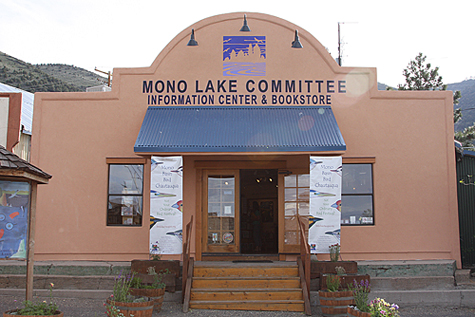 Here it is: the Mono Lake Committee storefront with new stucco, lights, and sign. Whew! And this is only stage one of our storefront remodel, so the deliberating, phone calls, and decision making continues. Stay tuned for more news this summer and fall….